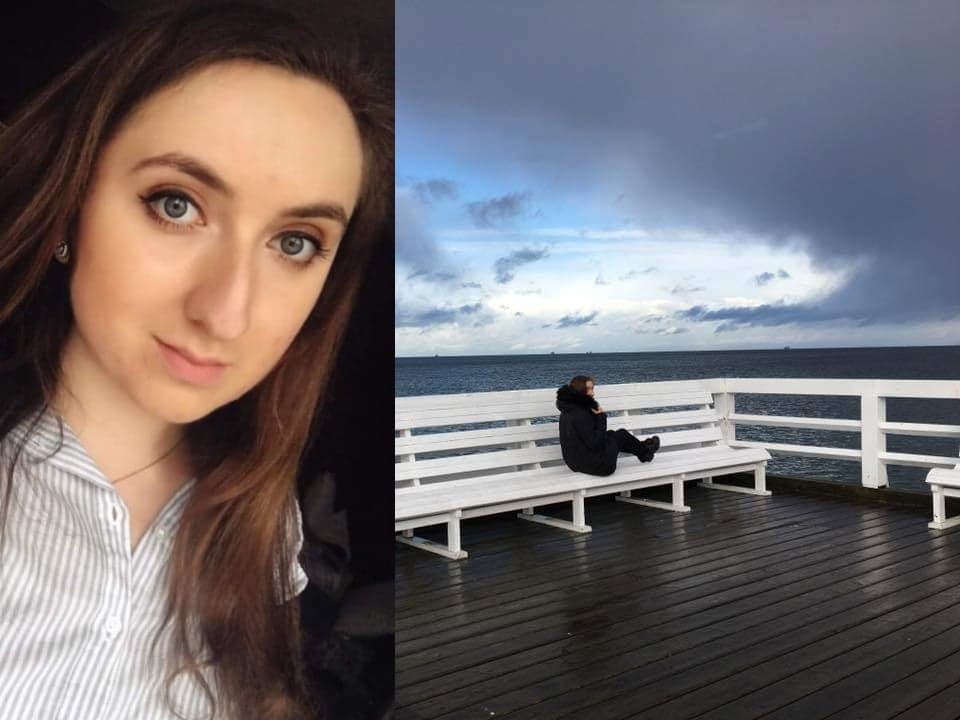 Katarzyna Jesionek jest współautorką licznych antologii z wierszami i uczestniczką wielu wieczorów literackich. Ma za sobą pierwszą debiutancką publikację autorskiego tomiku poezji. Zaczynała od konkursów literackich i warsztatów. Teraz młodą studentkę filologii polskiej czeka nowe wyzwanie – zasiądzie w jury XXI Regionalnego Konkursu Literackiego dla dzieci i młodzieży, który z okazji obchodów 100-lecia Niepodległości odbędzie się pod hasłem "patriotyzmu".
"Przede mną długa droga do roli mentorki. Teraz chcę inspirować młodych ludzi i zarażać ich miłością do literatury. Już dziś zapraszam na uroczysty finał XXI Regionalnego Konkursu Literackiego, który odbędzie się 21 listopada 2018 roku o godzinie 17:30 w SCM "Arka" przy ulicy Kelles-Krauza 19 w Radomiu" – informuje Kasia.
PM: Czy propagowanie patriotyzmu ma sens w czasie pokoju?
KJ: Patriotyzm jest ważną częścią ludzkiej tożsamości. Nie powinien rodzić się wyłącznie w sytuacjach zagrożenia. W czasach wolności mamy możliwość wyboru formy wyrażania miłości do ojczyzny. Przywiązanie do historii może implikować przywiązanie do sztuki. Warto wyrażać patriotyzm, wykorzystując talent – także poprzez pisanie. Wspomniany konkurs to dobra motywacja dla osób niepewnych własnego pióra. Tegoroczne teksty mogą być skarbnicą patriotycznych refleksji, a w efekcie chwytać czytelnika za serce. Kilka lat temu odnosiłam pierwsze sukcesy w Regionalnym Konkursie Literackim, a dziś mam na koncie debiutancki tomik i kilka zbiorowych antologii. Warto próbować.
PM: Na co będziesz zwracała uwagę przy ocenie tekstów innych?
KJ: Będę zwracała uwagę zarówno na stronę formalną, jak i emocjonalną ocenianych tekstów. Literatura to przede wszystkim skarbnica ludzkich przeżyć, refleksji i doznań. W każdym tekście zamierzam szukać człowieka. Nie można jednak pominąć kwestii warsztatu, językowej strony utworów. Studia polonistyczne, literackie doświadczenie oraz rady organizatora konkursu – Adriana Szarego, pomogą mi obiektywnie patrzeć na oceniane teksty.
PM: Jak się czujesz w roli mentorki?
KJ: Nie uważam się za autorytet. Doskonale pamiętam własne początki, dlatego na pewno będę wyrozumiała. W kwestii tekstów literackich trudno o jednogłośne opinie. Możemy analizować wartość merytoryczną, ale nigdy nie dotrzemy do korzeni; możemy pokochać tekst albo przejść obojętnie. Bycie badaczem literatury wymaga przede wszystkim erudycji i budowanego latami doświadczenia. Przede mną długa droga do roli mentorki. Teraz chcę inspirować młodych ludzi i zarażać ich miłością do literatury.
PM: Czytałaś już jakieś prace konkursowe? Jak Ci się podobały?
KJ: Czytałam część tekstów. Są bardzo zróżnicowane, ale najczęściej to wiersze białe. Otrzymaliśmy tylko jeden rymowany wiersz. Wszyscy autorzy zastosowali się do tematu przewodniego konkursu, wyrażając swój patriotyzm. Wiersze licealistów są zwykle bardziej dojrzałe, bogatsze językowo i stylistycznie. Gimnazjaliści wykazali się większą kreatywnością w graficznych zabawach słowem. W każdym z nadesłanych tekstów można odnaleźć mocne strony. Przede mną trudny wybór.
PM: Co cię skłoniło żeby zacząć pisać wiersze?
KJ: Pierwsze wierszyki pisałam w wieku 8 lat. Zawsze lubiłam czytać książki. Chciałam sprawdzić czy sama potrafię coś stworzyć. Wspierali mnie nauczyciele i rodzina, uczestniczyłam w konkursach i odnosiłam pierwsze sukcesy. Pisałam przede wszystkim dla siebie, ale w gimnazjum zaczęłam traktować to bardziej poważnie. Trafiłam na warsztaty literackie w SCM "Arka", poznałam tam ludzi o podobnych zainteresowaniach, z którymi mogłam wymieniać opinie. Wiele nauczyłam się dzięki pomocy instruktora warsztatów – Adriana Szarego. Publikowałam w zbiorowych antologiach, prezentowałam wiersze na wieczorach poetyckich w Radomskim Klubie Środowisk Twórczych "Łaźnia", SCM "Arka" oraz w Teatrze Powszechnym im. Jana Kochanowskiego.
PM: Na jakiej uczelni studiujesz?
KJ: Mam 22 lata i studiuję dwa kierunki, na dwóch różnych uczelniach. Filologię polską na Uniwersytecie Technologiczno-Humanistycznym w Radomiu oraz geodezję na Politechnice Świętokrzyskiej w Kielcach. To nietypowe połączenie, ale bardzo ciekawe. Praktyczne umiejętności dają szeroki wachlarz literackich inspiracji. Nie należy zamykać się w jednej dziedzinie. Wrażliwość na sztukę łatwo dzisiaj pomylić z życiową słabością. Polonistyka pozwala mi obiektywnie patrzeć na teksty, także własne; szlifować warsztat literacki. Studia inżynierskie to lekcja twardego stąpania po ziemi i budowanie pewności siebie. Literatura wypływa przecież z życiowych doświadczeń oraz wyzwań.
PM: Od kiedy szlifujesz swoje teksty na warsztatach literackich?
KJ: Na warsztaty literackie trafiłam 6 lat temu. Wówczas odbywały się w oddziale SCM "Arka" na Starym Mieście. To był najlepszy okres, stale przybywało nowych uczestników. Potem przeniesiono je na Chrobrego, a dziś spotykamy się na Kelles-Krauza. Grupa jest zróżnicowana wiekowo, co urozmaica wyrażane opinie. W tym roku obchodziliśmy dziesięciolecie warsztatów literackich. To jedyna taka inicjatywa w Radomiu, dlatego zachęcam do uczęszczania. Nie ma ograniczeń wiekowych, formalnych, opłat ani deklaracji. Jest przyjazna atmosfera i życzliwy prowadzący.
PM: Kiedy zaczęłaś samodzielnie publikować?
KJ: W 2017 roku ukazał się mój debiutancki tomik poezji "Katharsis", opublikowany przez Wydawnictwo Uniwersytetu Technologiczno-Humanistycznego. To przekrój przez wiersze z różnych lat, ale przede wszystkim początki mojej twórczości. Wydaniu towarzyszyła promocja, którą zorganizowałam w Radomskim Klubie Środowisk Twórczych "Łaźnia". Tomik można wypożyczyć w Bibliotece Głównej Uniwersytetu Technologiczno-Humanistycznego w Radomiu. Planuję kolejne, bardziej dojrzałe i aktualne wydania moich tekstów.
PM: Jakie publikacje masz jeszcze na swoim koncie?
KJ: Publikowałam wiersze w sześciu powarsztatowych antologiach: "Panopticum" (2013/2014), "Onoma" (2015), "Prosta piosenka o Nadziei" (2016), "Maski" (2017), "Oko" (2018) oraz w jubileuszowym wydaniu "Lustro" (2018), dostępnym także w formie e-booka. Tegorocznej antologii "Oko" po raz pierwszy towarzyszył audiobook "Ucho", na którym można usłyszeć mój wiersz pt. "Hybris, czyli pycha".