O blogowaniu powiedziano już wiele, ale czy wszyscy wiemy dlaczego blogi mimo upływu czasu, cieszą się niezmiennym zainteresowaniem? Powszechnie mówi się, że słowo pisane umiera. Liczy się obraz i animacja, z którymi możemy się szybko zapoznać i jeszcze szybciej o nich zapomnieć. Blogowanie, mimo dużej konkurencji ze strony social mediów ciągle ma się dobrze, zarówno w biznesie jak i życiu prywatnym.
Tym razem w Warsaw Media House, postanowiliśmy dokładnie przyjrzeć się sztuce blogowania. Jak pisać by być czytanym? O czym nie zapominać blogując? Aż wreszcie, jak na blogu zarabiać i kreować dzięki niemu markę niezależnie od branży? Na te i inne pytania powiązane z blogosferą znajdziesz odpowiedzi w poniższym artykule. Gotowy na dawkę solidnej blogowej wiedzy? Przejdź do lektury 🙂
Fenomen blogowania
Co właściwie pociąga ludzi w blogowaniu? Na początku blogi działały jako rodzaj pamiętnika, gdzie osoba blogująca dzieliła się swoją codziennością w sieci. Jak każda nowość, świeże blogowanie spotkało się z podzielonymi opiniami. Tak jak jednych drażniło publiczne dzielenie się życiem prywatnym, tak innych ciekawiło zaglądanie w czyjąś rzeczywistość.
Blogi używano i używa się do dziś jako niezawodny kanał komunikacji. To sposób na dzielenie się pasjami, wiedzą, poglądami z internautami o podobnych zainteresowaniach. Jest to także skuteczna metoda na budowanie wiarygodnego wizerunku w sieci. Dlatego bardzo szybko fenomen blogów od osób zupełnie prywatnych przeszedł w sferę biznesu. W końcu obecnie wizerunek w sieci jest na wagę złota i należy się o niego troszczyć.
Dlaczego warto postawić w tym celu na blogowanie? Ponieważ ciekawie prowadzone blogi zrzeszają swego rodzaju społeczność, którą szybko można przekształcić w potencjalną grupę docelową danej marki. Wśród czytelników bloga mamy szansę znaleźć przyszłych klientów. Wszystko zależy od tego o czym i w jaki sposób piszemy. Wskazówki na temat tego, jak efektywnie blogować już za chwilę 🙂
Jednak to nie wszystko! Bloger, który cieszy się sporą popularnością staje się internetowym liderem opinii. Co to znaczy? Lider opinii ( dziś postrzegany w sieci jako influencer) ma spory wpływ na swoich odbiorców, którzy liczą się z jego zdaniem. Przykładowo, jeżeli znany bloger poleca konkretną markę proszku do prania – prawdopodobieństwo, że sięgną po nią jego czytelnicy jest spore. Lider wyznacza trendy i sprzedaje swój sposób postrzegania rzeczywistości. Siła jego wpływu na czytelników bloga jest jeszcze większa, gdy w publikacjach pojawią się opinie negatywne. Mogą one dotyczyć krytyki na temat konkretnych usług, produktów, firm czy osób. Nie zawsze są one korzystne dla e-wizerunku. Dlatego lepiej nie podpadać blogerom 🙂
Korzystając z siły oddziaływania blogerów na grupy docelowe, przedsiębiorstwa mają szansę szybko uzyskać rosnącą sprzedaż. Z drugiej strony tuż za rogiem stoi ryzyko wystawienia przez blogera negatywnej opinii, z którym również należy się liczyć. Jak radzić sobie z ostrą krytyką blogerów? O tym opowiemy w dalszej części artykułu.
Przepis na skuteczny blog
Pisać każdy potrafi, ale nie każdy ma do pisania talent. Dlatego blogowaniem powinny zajmować się nie tylko osoby posługujące się poprawną polszczyzną, ale przede wszystkim znające się na danym temacie, otwarte na wymianę poglądów, piszące w sposób interesujący dla potencjalnej grupy docelowej. Bloga o roślinach nie poprowadzi skutecznie informatyk itp. Warto znać tematykę, która ma regularnie pojawiać się na blogu. Bezsensowne treści mijające się z prawdą szybko zostaną zweryfikowane na niekorzyść wizerunku w sieci. Dodatkowo tworzenie poszczególnych wpisów nie będzie należało do przyjemnych zadań, a trudność ta będzie przekłada się na jakość tekstów. Reasumując, aby blogować musisz choć trochę lubić temat bloga i wiedzieć o nim nieco więcej niż to co znajdziesz w Wikipedii 🙂
Jak pisać w sposób interesujący?
Tutaj przyda się kilka technicznych wskazówek. Pamiętaj, że blog kreuje wizerunek w sieci. Dlatego powinien być prowadzony estetycznie. Stosuj jednolite fonty, wyróżniaj tytuły i śródtytuły. Unikaj wielkości fontów poniżej 16 punktów, ponieważ tekst staje się nieczytelny. Zadbaj również o obecność światła międzyliterowego, co przełoży się na komfort czytelnika. Dziel tekst na poszczególne akapity, gdy stanowczo przekracza 2 tysiące znaków ze spacją. Uzupełniaj artykuł ciekawymi zdjęciami, wykresami, screenami w ten sposób urozmaicisz lekturę, a wpis będzie atrakcyjniejszy. Pisz w pierwszej osobie jako ja lub my i nie bój się zwracać do czytelników na Ty. W internecie zwrot per Państwo już dawno przestał działać 🙂 Poza tym staraj się blogować regularnie. Jeden wpis raz na pół roku nie pomoże w budowaniu zaangażowanej społeczności. Postaw np. na blogowanie dwa razy w tygodniu, a dodatkowo o każdej publikacji mów głośno – w social mediach, newsletterze, mailingach czy na samej stronie www. W ten sposób wywołasz zainteresowanie wpisem, co przekłada się na rosnącą liczbę odsłon strony bloga i samo zainteresowanie poruszaną tematyką. Nie wspominając o wzroście świadomości marki i rozpoznawalności jej brandu. W ten sposób szybko zbudujesz pozytywny e-wizerunek.
O czym pisać?
Tutaj pojawia się ulubiona odpowiedź zespołu Warsaw Media House, czyli to zależy 🙂 Blog ma pomóc w kreowaniu e-wizerunku, bez względu na to czy jesteś osobą prywatną (personal brandng), czy firmą. Przede wszystkim wykorzystaj bloga do przedstawienia siebie z jak najlepszej strony. Poza tym zapamiętaj, nigdy nie pisz bloga tak jakbyś miał sprzedawać ziemniaki 🙂 Publikacje typu kup Pan, kup Pan NIE DZIAŁAJĄ! Dlatego teksty sprzedażowe powinieneś przeplatać publikacjami na temat np. swojej codzienności. W przypadku firm, nie warto bać się uchylenia rąbka tajemnicy o pracy biura, prezentacji jego pracowników czy samego szefa. W ten sposób zaprezentujesz ludzką twarz prowadzonego biznesu. Chwalcie się nowymi projektami, informujcie o nawiązaniu każdej współpracy. Na blogu warto umieszczać też wpisy na temat waszych sukcesów. Z drugiej strony nie bój się wzmianek o porażkach. Zdarzają się każdemu i warto je przedstawić wraz z przyjętymi rozwiązywania danego problemu. To doskonały sposób na zaprezentowanie umiejętnego zarządzania kryzysowego. Blog jako kanał komunikacji sprawdzi się także przy kreowaniu wizerunku w sieci danej marki jako eksperta. Stawiaj na artykuły z branżowymi poradami, podejmij się publikacji dotyczących hot tematów, nawiązuj do branżowych wydarzeń.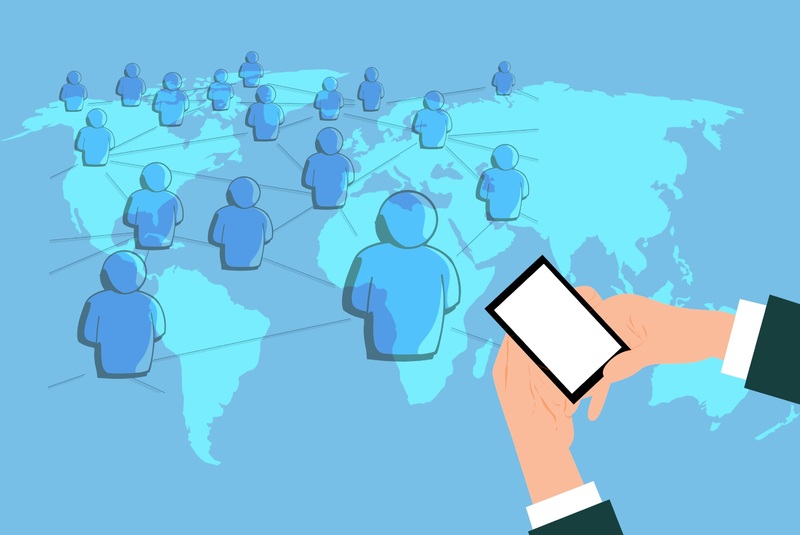 Tworzysz? Nie kradnij
Nikt nie lubi być okradany. Zasada nie kradnij działa również w blogosferze. Jeżeli spodobała Ci się jakaś treść, która nie jest Twojego autorstwa oznaczaj źródło. Ochrona praw autorskich funkcjonuje w Internecie i dotyczy wszystkich materiałów. Gwarantujemy, że jej złamanie nie przełoży się korzystnie na kreowany wizerunek w sieci. Nieważne czy udostępniasz na swoim blogu zdjęcia, video czy content. Zawsze oznaczaj autora wraz z podlinkowaniem jego kanałów. Przecież sam również nie chciałbyś być okradany ze swoich treści! Bycie fair popłaca, nie tylko dlatego że unikasz konsekwencji prawnych. Jeżeli autor danego materiału zauważy Twoją aktywność związaną z jego dziełem, być może odwdzięczy się wzmianką na temat Twojej twórczości i opublikuje u siebie link prowadzący do Twojego bloga.
Nie bez powodu dużą popularnością wśród blogosfery cieszyła się akcja #TworzęNieKradnę, która miała na celu zwrócenie uwagi na problem kradzieży treści wśród użytkowników internetu. Pod powyższym hasztagiem oznaczyło się wielu internetowych twórców od blogerów przez grafików. Czas podkreślić, że sposoby na pozyskanie legalnych materiałów istnieją! Przykładowo, jeżeli będziesz szukać interesujących zdjęć do swoich publikacji możesz skorzystać z darmowych stocków, czyli banków zdjęć. Do często używanych należą m.in. pixabay oraz unplash. Polecamy!
Rosnąca popularność w blogosferze, jak ją uzyskać i jak mierzyć zasięg bloga
Założenie bloga i publikacja pierwszych wpisów to pierwszy krok, którego nie pominiesz. Jednak wraz ze wzrostem Twojej blogowej aktywności i wkładem pracy w tworzone publikacje, zaczniesz się interesować kwestią taką jak zasięg bloga i wzrost jego popularności. W końcu nie publikujesz dla samego publikowania. Blog ma m.in. za zadanie kreować Twój wizerunek w sieci, a żeby to robić powinien docierać do odbiorców. Jak weryfikować ten fakt? Już podpowiadamy 🙂
Chcąc zmierzyć zasięg w pierwszej kolejności zweryfikuj ilość odsłon samego bloga i poszczególnych wpisów. Sprawdź, czy pod publikacjami pojawiają się komentarze. Będą one oznaczały zaangażowanie ze strony odbiorców. Ważne są również udostepnienia Twoich publikacji w innych kanałach np. social mediach oraz linkowania zamieszczone na blogach. Sprawdzisz to wszystko korzystając np. z narzędzia takiego jak Brand24 lub popularnego Google Analytics.
Mając na celu rozpowszechnienie blogowych treści nie zapominaj o samodzielnych działaniach promujących Twoje publikacje. Wykorzystaj siłę Facebooka, Instagrama, Twittera czy LinkedIn. Na każdej z tych platform społecznościowych możesz założyć dedykowane dla bloga konto, profil swojej marki lub własny. Dzięki temu działaniu dużo łatwiej i szybciej zgromadzisz społeczność zainteresowaną Twoimi publikacjami.
Jeżeli zauważysz, że podejmowane działania spotykają się z małym odzewem nie trać zapału. Na początku może być ciężko, ale blogowanie się opłaca. Spróbuj działań z zakresu influencer marketingu i buzz marketingu, które przełożą się na wzrost zainteresowania Twoją twórczością. Pozytywne szeptanie o tworzonych produktach lub usługach ma swoje zalety. Marketing szeptany w ramach artykułów sponsorowanych, recenzji czy wpisów z opiniami działa na klientów niczym magnez. Oczywiście pod warunkiem, że nie opiera się o nachalną reklamę. Stosując buzz marketing nie powinieneś odnosić się tylko do własnego bloga. Wejdź we współpracę z influencerami prężnie działającymi w Twojej branży. Pozyskaj przychylność internetowych liderów opinii, a szybko zaobserwujesz jak buzz marketing wpływa na rosnące zainteresowanie Twoją marką.
Jak współpracować z influencerami?
Już podpowiadamy! Ta współpraca może być przyjemniejsza niż Ci się wydaję 🙂 Influencer marketing to narzędzie, z którego warto korzystać dbając o wizerunek w sieci. Tak jak wspomniano, siła oddziaływania liderów opinii w internecie jest ogromna. Dobierając influencera do współpracy w ramach blogosfery sprawdź:
– czy działa on w obszarze Twojej branży, ponieważ nienaturalne mogą wydać się jego artykuły sponsorowane np. o marce perfum, gdy prowadzi blog rolniczy,
– jaką liczbą fanów/czytelników cieszy się jego blog oraz pozostałe kanaly komunikacji (social media), w ten sposób ustalisz do jakiej liczby internautów mogą dotrzeć treści na temat Twojej marki,
– zwróć szczególną uwagę na język komunikacji influencera, aby dopasować do niego swoje recenzje, wpisy sponsorowane,
– sprawdź, czy influencer nie współpracuje już z Twoją konkurencją, ponieważ w influencer marketingu liczy się autentyczność – przyznasz, że trudno o nią posądzić influencera jaki w poniedziałek reklamuje krem firmy A, a już w piątek zachwyca się kremem firmy B.
Szukając odpowiedniego dla siebie influencera skorzystaj z narzędzia, którym jest Reachablogger. To marketplace, który umożliwia dobranie do współpracy influencera o konkretnych zainteresowaniach i statystykach. Rejestrujemy się tutaj całkowicie za darmo i zyskujemy dostęp do katalogu informacji o zainteresowanych współpracą influencerach lub markach. Z Reachblogger mogą korzystać zarówno klienci (tj. marki/firmy), jak i twórcy (blogerzy) gotowi podjąć działania w zakresie influencer marketingu. To proste w obsłudze narzędzie, które zaoszczędza czas i pozwala zarabiać. Tutaj dokonasz bez problemu również rozliczenia za współpracę. Jeżeli wchodzisz w biznes z kilkoma markami/influencerami wszystko załatwia JEDNA faktura. Koniecznie wypróbujcie to narzędzie, wkraczając w influencer marketing, zarówno w zakresie blogosfery jak i social mediów.
Czego w ramach współpracy może oczekiwać influencer? Niekoniecznie będą to pieniądze, choć oczywiście wchodzą one w grę i warto stawkę wynagrodzenia uzależnić od efektywności realizowanych dzialań. Nierzadko zdarza się, że influencerzy rozliczają się z promowanymi w ich kanałach markami w ramach barteru. Marki za wsparcie ze strony influencera udostępniają mu swoje produkty lub usługi w sposób zupełnie darmowy lub rabatowany. Poza tym często influencer wchodząc we współpracę z marką również kreuje swój e-wizerunek w danej branży, co stanowi dla niego niepodważalną korzyść.
UWAGA! Dbaj o to, aby w ramach influencer marketingu i buzz marketingu publikacje nie pojawiały się jedna po drugiej. Takie działanie szybko zostanie zweryfikowane jako sztuczne. Lepiej, aby influencer zachował naturalność i podejmował się sponsorowanych publikacji regularnie w określonych odstępach czasu np. raz na tydzień czy dwa tygodnie.
Negatywne opinie blogerów – wypróbuj sposoby Warsaw Media House
Internet to dwie strony mocy. Mamy tutaj możliwość na wykreowanie firmowego lub prywatnego wizerunku w sieci, ale jednocześnie narażamy się na negatywne opinie. Podejmując ryzyko, warto zabezpieczyć się monitoringiem sieci. Czym jest? W prostym tłumaczeniu, jest to regularne sprawdzanie, co na nasz temat pojawia się w internecie. Powiesz, że sprawdzić internet jest cieżko… ale w WMH mamy na to swoje sposoby. Polecamy korzystanie z narzędzia Brand24, które przez okres 14 dni możesz stosować zupełnie za darmo. W panelu użytkownika szybko odkryjesz, że informacje na temat Twoich produktów/usług czy samej marki są dzielone na neutralne, pozytywne i negatywne. Najbardziej interesujące dla Ciebie jako blogera lub właściciela firmy są dwie ostatnie kwestie. Dobrze wiedzieć, co dobrego o nas piszą. Jeszcze lepiej być świadomym pojawiających się negatywnych opinii, na które należy szybko i efektywnie reagować. W ten sposób Twój wizerunek w sieci nie będzie zagrożony.
Przyznajemy, że walka z negatywnymi wzmiankami, komentarzami, wpisami, a często nawet i artykułami na temat marek lub publikacji na konkretnym blogu nie należy do najłatwiejszych. Wymaga przede wszystkim doświadczenia w obszarze komunikacji kryzysowej. Jeżeli go nie posiadasz chętnie Ci pomożemy. WMH zna się na ochronie wizerunku w sieci, jak nikt inny. Przez 24 godziny 7 dni w tygodniu trzymamy rękę na pulsie. Monitorujemy sieć w trosce o e-wizerunek krajowych i międzynarodowych marek. Pomagamy również prywatnym blogerom. Więcej na temat Warsaw Media House przeczytasz tutaj – www.wmh.agency.
Korzyści z blogowania to nie tylko pieniądze
Na blogowaniu można zarabiać, co odkrył już niejeden bloger. Jednak mamy tutaj na myśli nie tylko pieniądze.
Aby zdobyć dodatkowy dochód warto zajmować się blogowaniem jako influencer pracując dla firm kreujących swój e-wizerunek. Pozyskać pieniądze można także tworząc typowy ekspercki blog, który jest dodatkiem np. do prowadzonego e-sklepu. Marketing treści i blogosfera działają jak magnez i przekonują do usług i produktów, o ile nie realizujesz ich w nachalny sposób, tj. publikując wpisy typu kup Pan kup Pan. Jednak poza kwestią finansową pozostają również inne korzyści, których warto być świadomym.
Działając w blogosferze masz niepowtarzalną szansę na budowanie wiarygodnego wizerunku. To tutaj, na blogu prezentujesz swoją firmę od kuchni. Pokazując ludzką twarz biznesu, proces powstawania projektów bądź produktów, czy realizację usług – zyskujesz w oczach potencjalnego klienta jako wiarygodna firma/ekspert. Budujesz swój autorytet, który przekłada się na pozytywny wizerunek w danej dziedzinie. Sposób postrzegania firmy i podejmowanych przez nią działań ma znaczenie dla sprzedaży oraz rozpoznawalności marki. Spróbuj, a sam się przekonasz! 🙂
Dodatkowo, troszcząc się o angażujący i wartościowy dla odbiorcy content, prezentujesz się jako brand któremu w pierwszej kolejności nie zależy na sprzedaży, a na samym konsumencie. W Warsaw Media House zauważyliśmy, że marki inwestują w merytoryczne treści są postrzegane jako wiarygodniejsze i solidniejsze. Klient szybciej zaufaj firmie, która stawia na wzajemną relację niż marce nastawionej na same zyski finansowe.
Poza tym nie zapominaj o SEO. Pozycjonowanie w wyszukiwarce GOOGLE, która jest najczęściej używaną ma znaczenie dla Twojego biznesu. Prowadzenie ciekawego bloga przekłada się na uzyskanie wyższych pozycji w wyszukiwaniach. Działanie to znacząco podnosi szansę na zainteresowanie internautów Twoją ofertą. ­­Dlatego bloguj śmiało, a jeżeli masz pytania pisz lub dzwoń do specjalistów od e-wizerunku z Warsaw Media House.
O autorach:
Piotr Sulewski, prezes zarządu WMH sp. z o.o. sp.k. Absolwent Uczelni Łazarskiego na kierunku Zarządzanie projektami, gdzie zdobył również tytuł MBA (Master of Business Administration). Obecnie studiuje analizy marketingowe w Akademii Leona Koźmińskiego. Jest doświadczonym praktykiem biznesu – zarządza i koordynuje pracą Spółki. Specjalizuje się w analizie danych i reklamie online. Wierzy, że największą wartością firmy są ludzie dlatego docenia osoby z pasją, które wykazują inicjatywę i zaangażowanie. Zaprasza do swojej sieci zawodowej na LinkedInie.
Barbara Kurek, specjalista ds. marketingu treści WMH sp. z o.o. sp. k. Specjalizuje się w obszarze social media, a także personal i employer brandingu. Uczestniczka licznych szkoleń, potwierdzających jej kwalifikacje. Obecnie zdobywająca wiedzę z zarządzania w WSM.Zaprasza do swojej sieci zawodowej na Linkedinie https://www.linkedin.com/in/barbara-kurek-2b36a5169/
WMH sp. z o.o. sp.k, ul. Wrzesińska 12 lok 1, 03-713 Warszawa (Port Praski).
Zdjęcie główne: pxhere.com