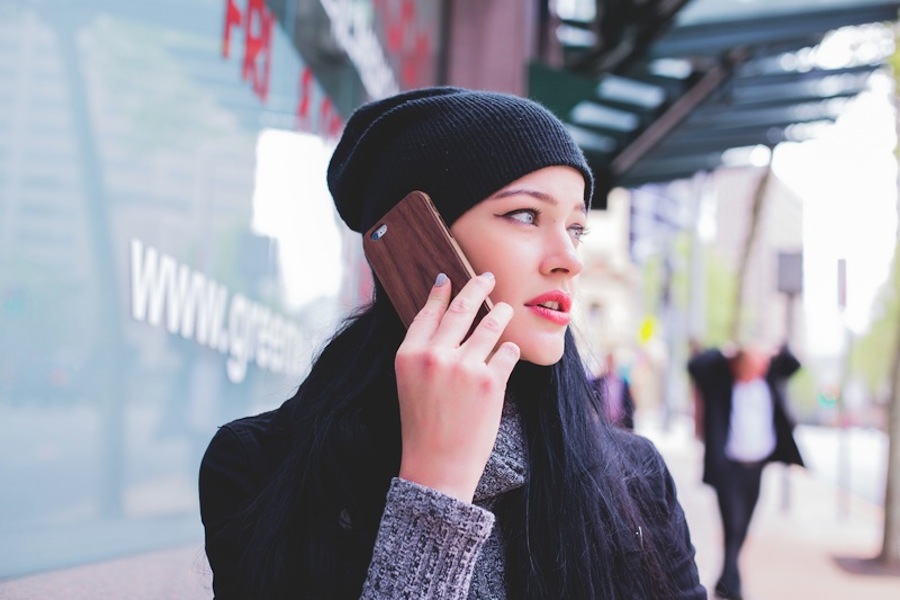 Stale rosnąca ilość używanych przez ludzi na całym świecie telefonów komórkowych spowodowała wzrost zainteresowania naukowców wpływem promieniowania aparatów telefonicznych nowej generacji na zdrowie człowieka. Nierozsądne i zbyt częste korzystanie z telefonu komórkowego aż czterokrotnie zwiększa ryzyko wystąpienia najbardziej niebezpiecznego i śmiertelnego raka mózgu. Nie od dziś wiadomo, że telefony komórkowe mogą poważnie szkodzić zdrowiu. Badania naukowe potwierdzają, że nadużywanie telefonów bezprzewodowych i innych podobnych urządzeń może powodować wiele problemów zdrowotnych takich jak: bóle głowy, a nawet rozwój nowotworu mózgu.
Początki badań w tej dziedzinie wykazały, że ci którzy często korzystali z telefonu komórkowego przed ukończeniem dwudziestego roku życia, byli aż pięciokrotnie bardziej od innych narażeni na ryzyko wystąpienia raka mózgu przed 30tką. W roku 2011 Międzynarodowa Agencja Badań nad Rakiem, zakwalifikowała telefony komórkowe do kategorii B czynników kancerogennych, czyli niszczących. Jest to dowodem na to, że mogą one powodować rozwój raka. Obok telefonów innymi poważnie zagrażającymi wystąpieniem nowotworów u ludzi są m.in. spaliny z silnika diesla, niektóre pestycydy, a także część metali ciężkich. Naukowcy utrzymują że regularne korzystanie z telefonii komórkowej jest przyczyną wzrostu zachorowań na złośliwy nowotwór mózgu – glejak oraz nerwiak nerwu słuchowego.
Dzieje się tak ponieważ ludzkie ciało do komunikacji wykorzystuje elektrony. We wnętrzu każdej komórki znajdują się tzw. mitochondria, które pełnią funkcję elektrowni. Jeżeli poddamy mitochondria działaniu pola elektromagnetycznego wytwarzanego przez telefon komórkowy, wywoła to pewną dysfunkcję komórek.
Rozwój telefonii komórkowej rozwija się w coraz bardziej szkodliwym dla zdrowia kierunku. Pole elektromagnetyczne nieodwracalnie niszczy DNA oraz komórki, poprzez indukcję odpowiedzi komórkowej na stres. Korzystanie z telefonu komórkowego przez około dziesięciu lat czy dłużej podwaja ryzyko wystąpienia nowotworu mózgu po tej stronie głowy, po której zazwyczaj trzymamy telefon.
Naukowcy przybliżają okres zdiagnozowania choroby, który szacuje się na około dziesięć lub więcej lat. Najbardziej narażone na zachorowania są dzieci, których kości czaszki są cieńsze, dlatego nie powinny one korzystać z takich urządzeń. Telefon powinien służyć wyłączne do załatwiania ważnych spraw, ułatwiać funkcjonowanie, ale nie powinien być sposobem na podtrzymywanie kontaktów towarzyskich oraz celem nieustannych rozmów z przyjaciółmi. Warto mieć również telefon stacjonarny. Jeżeli twoja praca wymaga ciągłego rozmawiania przez telefon najlepiej wybrać starszy typ, pracujący na częstotliwości 900 MHz. Co prawda nie jest on bezpieczniejszy w czasie rozmowy, jednak niektóre z nich nie emitują bez przerwy.
Kluczowe znaczenie ma również zasięg. W miejscach, gdzie jest on bardzo dobry aparat telefoniczny wytwarza mniej energii, a więc mniej aktywnej szkodliwej energii. Nie należy kłaść telefonu obok łóżka, ani pod poduszką, w pobliżu głowy. Noszenie go na piersiach w kieszeni marynarki może źle wpływać na pracę serca. Mężczyznom odradza się wkładanie go do kieszeni spodni, ponieważ może mieć to silny związek z niepłodnością. Przy korzystaniu ze słuchawek warto natomiast upewnić się, że przewód, którego używamy w celu przesyłania sygnału do ucha jest właściwie osłonięty.