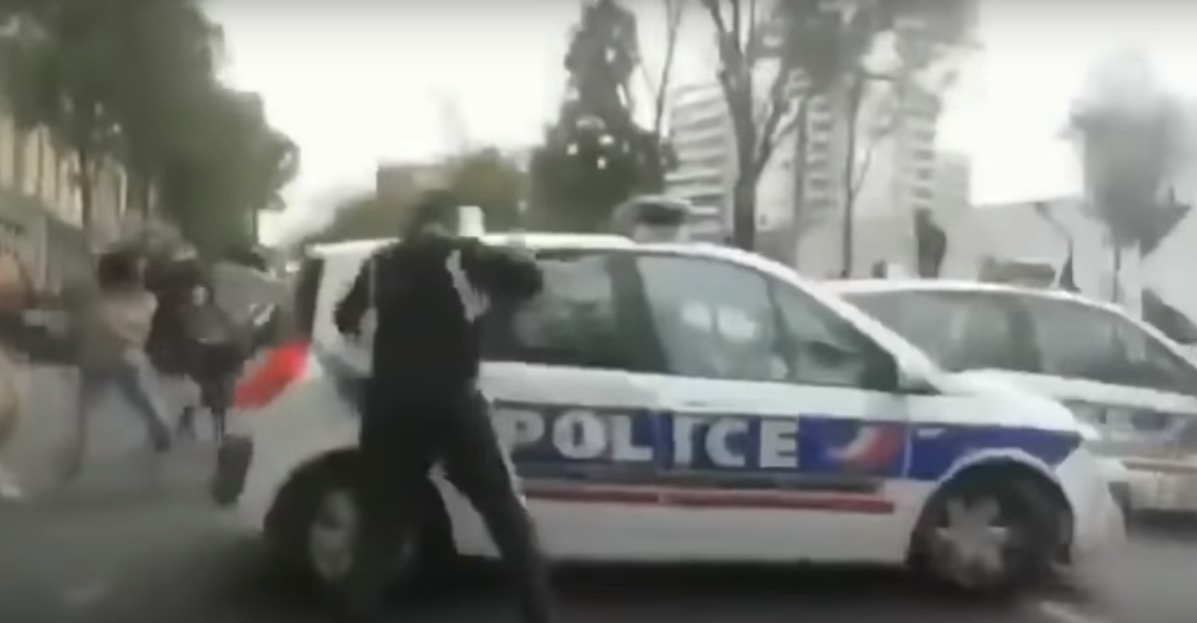 A jednak coś dobrego i przyzwoitego może wyjść nawet z Paryża. Mam na myśli oczywiście ostatnie czasy, ponieważ jego pięknem zachwycały się całe pokolenia. Wiecie już Państwo, że nie lubię lalusiów, fircyków i nie przepadam za facetami w rurkach. No chyba, że są to kreacje artystyczne.
W maju 2017 roku w Paryżu spotkała się grupa konserwatywnych intelektualistów, aby porozmawiać na temat obecnej sytuacji w Europie. Efektem tego spotkania jest "Deklaracja Paryska", opublikowana na początku października. Jak podkreślają jej sygnatariusze, ma ona na celu wyrażenie podziwu dla Europy i jej tradycji, a także być sygnałem dla społeczeństwa europejskiego, aby pielęgnowało europejskie tradycje. (…)
Pod deklaracją podpisały się osobistości z Francji, Czech, Węgier, Polski, Wielkiej Brytanii, Niemiec, Holandii i Belgii, w tym m.in. prof. Ryszard Legutko oraz brytyjski filozof i pisarz prof. Roger Scruton. Swoje poparcie dla deklaracji wyrazili także m.in. publicysta, pisarz, b. prezes TVP Bronisław Wildstein i europoseł, prof. Zdzisław Krasnodębski. (Źródło: PAP)
Jak więc widać, pod powyższą deklaracją podpisali się konserwatywni intelektualiści oraz przedstawiciele środowisk naukowych z krajów europejskich.
Co to dla nas oznacza?
Dotychczas na te tematy wypowiadali się jedynie politycy i – mówiąc z grubsza – przeważnie się mądrzyli za pieniądze z naszych podatków oraz te – można się domyślać – inne. Dodatkowym elementem zachęcającym do wprowadzania multi-kulti mogły też być: poczucie nieograniczonej władzy, zwyczajne parcie na szkło i ciągły głód suchego gardła przy mikrofonie oraz ułuda możliwości dogadania się z islamem. Jak już pisałem, islam ze zdrajcami rozprawia się w pierwszej kolejności. Tak więc, jak sądzę, niektórzy nasi artyści i aktorzy sceny politycznej w końcu zaczęli się orientować w sytuacji i w jakimś stopniu przyczynił się do tego internet i media społecznościowe, które zaczęły zmiękczać ten, że tak się wysłowię – oświeczony beton.
Co zrobić z imigrantami? I czy nie jest za późno?
Przede wszystkim, my nikogo nie zapraszaliśmy. Więc nikogo nie oczekujemy. Jeśli jakiś paranoik wyobraża sobie, że może ustawiać meble w moim mieszkaniu, to zdecydowanie jest to wynikiem jego chorej wobraźni. Miałem taką znajomą Rosjankę, która mówiła mi, że to bee być prawicowym i że Polakom tak nie wypada. Grzecznie jej wytłumaczyłem, że jest u nas gościem, więc niech zachowuje się jak gość.
Zgodnie z deklaracją, Europa domaga się poszanowania europejskich tradycji, europejskiej kultury oraz stałego stabilnego rozwoju. Naukowcy jednoznacznie stwierdzili, że procesy asymilacji ze strony napływowych migrantów, najzwyczajniej nie zachodzą. Nie asymilują się oni i nie utożsamiają z naszą kulturą. I zdecydowanie nie planują tego w przyszłości. Ponadto, wiemy już doskonale z mediów o przeprowadzonych zamachach, w których bardzo często jako sprawcy pojawiali się potomkowie takich muzułmańskich imigrantów, z drugiego pokolenia. Są to osoby, którym – jak sądzę – wmówiono, że będą lepsi i bardziej inteligentni, niż ludzie, do których zostali wysłani i z którymi mają walczyć. Szybko sami się przekonują, że tak nie jest i nie będzie. Sukcesywność rozwoju inteligencji oraz procesów intelektualnych trwa przez pokolenia. Nie da się tego przeskoczyć w 30 czy 50 lat. Co mogą tacy sfrustrowani, nabici w butelkę ludzie zrobić? Oczywiście, spróbować skorzystać z najprostszej drogi do Allaha i powszechnie znanych hurys. Zawiedzeni liczą na szybszy raj i najprostszym wyjściem jest samodetonacja.
Szerze mi jest ich żal jako ludzi, ale na tym koniec.
Korzenie naszej zachodniej europejskiej cywilizacji są słowiańskie i chrześcijańskie. Cenimy pokój i rozwój intelektualny. Czasem okazuje się, że siła fizyczna kroczy przed intelektem. Ale tylko przez chwilę. Pojedynczy człowiek ginął w starciu z dinozaurami, ale szybko nauczył się działać w grupie i zaczął je pokonywać. Nasza ludzka natura, im bardziej słaba na początku, tym bardziej wymaga wysiłku woli, organizowania się w zespoły i współpracy. Po to właśnie, żeby te średnio inteligentne dinozaury zdrowo kopnąć w ich równie zdrętwiałe zadki.
I nawet jeśli zaraza przechodzi na tzw. oświecone umysły, uduchowione, to przecież większość z nich nie ma po co walczyć, ponieważ nie mają dzieci. Co więc mogą wiedzieć o tradycji, przetrwaniu? Inni zaś mają i myślą, że zdołają uciec przed konsekwencjami nielegalnej imigracji. Gdzie można uciec? W kosmos? Wszyscy tak myślący zaczynają być najzwyczajniej wrzodem na tyłku, który trzeba przeciąć. Skóra na takim wrzodzie rzecz jasna się napina ale skalpel jest bezlitosnym i skutecznym narzędziem, a gorączka w tych okolicach powoduje, że nie trzeba nawet stosować znieczulenia, żeby się wrzodu skutecznie pozbyć. Trzeba jedynie zadbać o środek odkażający i bandaż, i po tygodniu nie będzie śladu po takim zabiegu. I wszystko na owo wróci do normy.