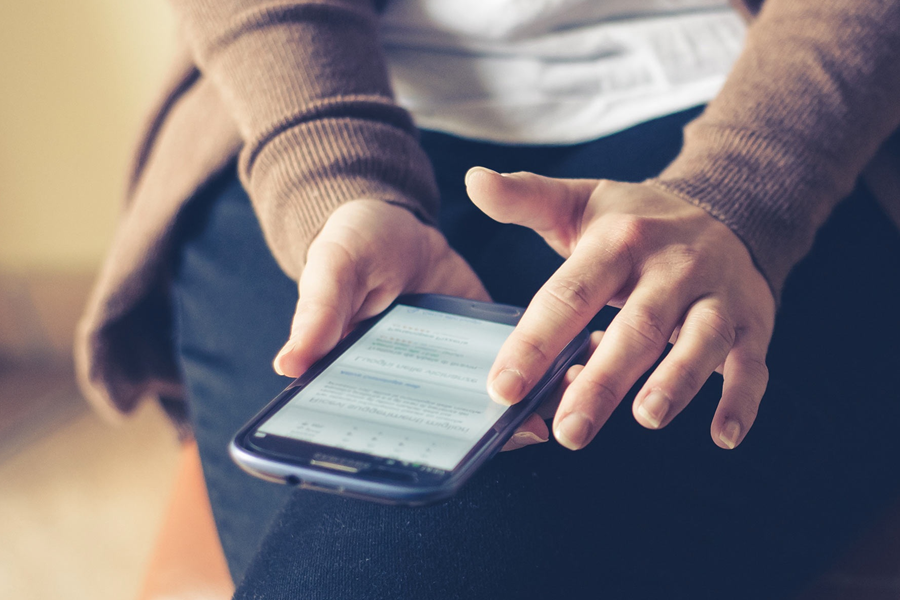 Niektórzy z Was pewnie uznają to pytanie za banalne. Jak to? Przecież wystarczy wpisać słowa kluczowe w wyszukiwarkę i odnaleźć interesującą nas stronę w wynikach! Spróbujcie więc tego samego na innym komputerze lub w innym mieście. Zaskoczenie – wyniki różnią się! Dlaczego? Oto odpowiedź na to i kilka innych, podobnych pytań.
Po pierwsze i chyba najważniejsze, nie da się jednoznacznie określić, na której pozycji w wynikach wyszukiwania danej frazy jest Twoja strona, ponieważ bardzo prawdopodobne jest, że ta będzie za każdym razem inna. Walczymy jedynie o to, aby poznać przybliżoną i uśrednioną pozycję dla interesujących nas fraz. Sprawdzanie tego w sposób tradycyjny, do jakiego większość użytkowników sieci jest przyzwyczajona, czyli ręcznie wpisując frazę w wyszukiwarkę, nie jest miarodajny i nie pomoże w wysunięciu żadnych przydatnych wniosków dotyczących pozycjonowania strony. Jest kilka powodów, dlaczego tak się dzieje:
Google Data Centers – czyli należące do Google'a serwery, które znajdują się w różnych częściach świata. Nawet na komputerze obok możemy uzyskać wynik wyszukiwania, pochodzący z danych z zupełnie innej części świata. Wyniki mogą się różnić, choćby dlatego, że pozycje w wyszukiwarce są bardzo dynamiczne i niekiedy po prostu zabraknie czasu, aby zaktualizować dane na wszystkich serwerach wystarczająco szybko. Zadanie pozycjonowania w tym zakresie jest takie, aby nie było skoków z miejsca setnego do trzeciego i tym podobnych. Jeśli na jednym komputerze będziesz trzeci, a u sąsiada z biurka obok w firmie siódmy, to nie powód, by dzwonić do pozycjonera i oskarżać go o jakieś nieczyste zagrania – to sytuacja całkowicie naturalna.
geolokalizacja – wyszukiwarki, czy aplikacje w przypadku urządzeń mobilnych, często korzystają z namierzania naszego urządzenia. Wyniki będą dopasowane więc do tego, gdzie się znajdujesz. Nie dziw się w takim wypadku, że wpisując w wyszukiwarkę "pozycjonowanie", ta najpierw zaproponuje Ci firmy z najbliższej okolicy. To nie oznacza, że one są obiektywnie na pierwszych miejscach na tę frazę w całej Polsce – są to wyniki jak najbardziej dopasowane do tego, co może okazać się dla Ciebie w danym momencie użyteczne.
historia – chodzi o dane, jakie zapisuje o Twoich ruchach w sieci wyszukiwarka, czy też samo Google, jeśli jesteś zalogowany na swoim koncie. Tutaj również nie otrzymasz miarodajnych dla wszystkich wyników wyszukiwania, lecz takie, "skrojone na miarę" Twoich oczekiwań – dopasowane do Twojej aktywności, tematyki, historii wyszukiwań itp. Nie zdziw się też, jeśli jakaś witryna całkowicie zniknie z wyników wyszukiwania na używanym przez Ciebie sprzęcie i oprogramowaniu. To też jest możliwe i to również nie musi oznaczać, że w jakikolwiek sposób spadła ona ze swoich pozycji, obiektywnie ocenianych przez algorytmy wyszukiwarki.
Pojawia się więc logiczne pytanie: jak w takim razie mierzyć, na której pozycji w wynikach wyszukiwania widzi nas wyszukiwarka oraz mogą zobaczyć nas inni użytkownicy. Tak, jak wspomniałem, nie przekonamy się, dopóki nie znamy realnych zasad określania pozycji i algorytmów Google, a więc prawdopodobnie nie przekonamy się nigdy. Istnieją jednak narzędzia, które mogą miarodajnie określić pozycje – są one z reguły płatne i korzystają z nich pozycjonerzy, czy agencje reklamowe. Można próbować samemu szukać podobnych programów, lecz te darmowe z sieci działają przeważnie, rzecz jasna, w inny sposób i biorą pod uwagę mniejszą liczbę zmiennych od tych, z jakich korzystają profesjonaliści.
Wniosek? Zaufaj pozycjonerowi. Jeśli mówi Ci, że jesteś na konkretnym miejscu w wyszukiwarce, to nie kłóć się, że tak nie jest, bo przecież Ty swojej strony na nim nie widzisz. To jest dużo bardziej skomplikowane, niż mogłoby się wydawać. Google wciąż szachuje nawet największych profesjonalistów ciągłymi zmianami algorytmów w wyszukiwarce – nie licz więc na to, że internetowego giganta uda się przechytrzyć Tobie, używając jedynie ich własnej wyszukiwarki – to nie działa niestety w taki sposób.
Autorem artykułu jest Web Lider – agencja interaktywna oferująca pozycjonowanie stron i kampanie Google AdWords.