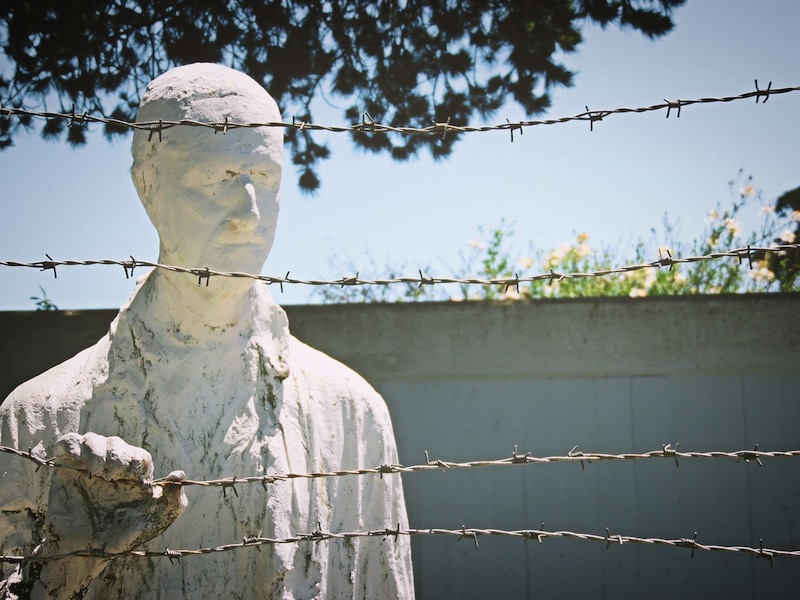 Zbrodnia popełniona przez Niemców na obywatelach Polski oraz mniejszości narodowych w tym żydowskiej nieraz doczekała się nie tylko wielu publikacji książkowych, ale też i adaptacji filmowych.
Dość dużo filmów, które powstały po wojnie stały w ogniu krytyki osób, które przeżyły holocaust. Nie wiadomo czy z braku informacji czy też był to cel zamierzony na agresorów typowano także ofiary czyli Polaków, jakby to oni byli winni niemieckiej agresji. Niemniej jednak są takie filmy, które odwracają tą krzywdzącą tendencję.
Kiedy trudno o odpowiedź
Filmem dokumentalnym będącym swego rodzaju kartoteką jest zrobiony przez Sławomira Grunberga obraz o najbardziej szokującej obojętności. Film nosi tytuł "Jan Karski i władcy ludzkości". Drastyczny dokumentalny film. Częściowo przy pomocy animacji opowiada o tym jak Karski przeniósł przez ogarniętą wojną Europę mikrofilmy z opisem sytuacji w Gettach i obozach przejściowych. Dokument stworzony przez Grunberga jest naprawdę wstrząsający i skazany "na milczenie".
Powstanie w Sobiborze
Jest to temat, chętnie podejmowany w opisywaniu bohaterskiej postawy więźniów. Słynna i co najważniejsze zwieńczona sukcesem ucieczka więźniów po raz drugi doczekała się ekranizacji, tym razem film nosi tytuł "Sobibór". Konspiracja powstała już na początku 1943 roku wokół Leona Feldhendler jednak dopiero jak Aleksander Pieczerski został wcielony w szeregi więźniów wszystko ruszyło do przodu. Doświadczenie wojskowe nabyte w Armii Czerwonej pozwoliło mu na odpowiednie pokierowanie akcją.
Ucieczka
Uciec zdołało około 200 więźniów jednak wojnę przeżyło zaledwie 40 osób. Część z nich zginęła w wyniku obławy jaką urządzili Niemcy. Ponadto wśród lasów grasowały bandy dezerterów i różnej maści przestępców, którzy także mogli się przyczynić do śmierci kilku osób.
Strona filmu Sobibór, który polską premierę będzie miał już 11 maja – sobiborfilm.pl
Ci co przeżyli wojnę dali świadectwo o swoich przeżyciach. Na podstawie tych informacji nakręcono filmy o udanej ucieczce z obozu zagłady w Sobiborze.
Ciekawym jest też jeden bardzo kontrowersyjny fakt, że najwięcej filmów na temat holocaustu traktuje o Shoah czyli Zagładzie Żydów. Natomiast jakby polskie ofiary nie były również wysokie, o ile nie wyższe, są traktowana bardzo ogólnikowo. Ani nie są one tak nagłaśniane ani nie zdobywają publikacje o nich tyle nagród, jak porównywalne o Shoah. Jest to trochę krzywdzące i tworzy w pewnym sensie rozdźwięk między narodami.
Źródło: https://halogorlice.info/artykuly/item/10277-swiat-zyje-holocaustem
Zapisz
Zapisz