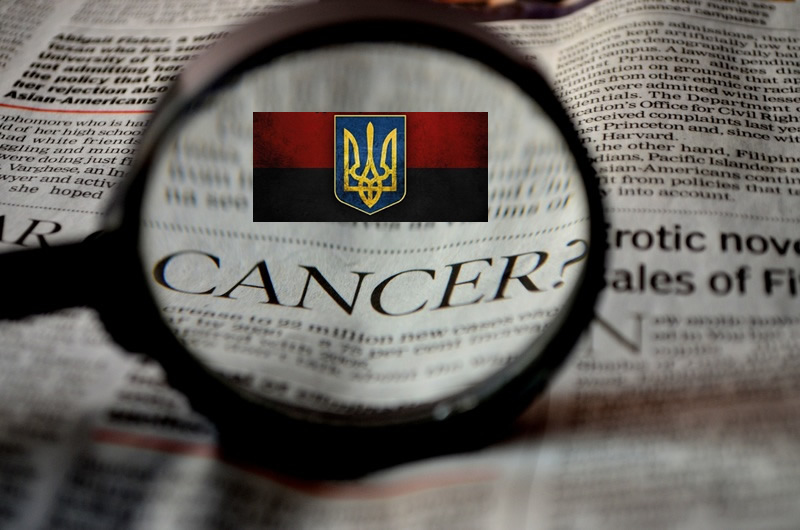 Bardzo serdecznie Państwa witam po dłuższej przerwie, spowodowanej nadmiarem obowiązków i podnoszeniem kwalifikacji zawodowych. No i po odrobinie zasłużonego urlopu oczywiście.
Rok temu we wrześniu 2017 roku napisałem tekst pt. Co ukrywa Angela – czyli geopolityczna puszka Pandory o tym, co Niemcy planują zrobić z imigrantami i jak to może zagrażać Polsce. Pod koniec sierpnia 2018 roku czyli rok później, informacja o poborze imigrantów do armii niemieckiej została podana publicznie. Inne treści zawarte w moim artykule nie zostały jeszcze podane i pewnie nie zostaną. Zapraszam do lektury wspomnianego tekstu.
Co do Niemiec, to warto zauważyć że powierzchnia tego kraju jest zaledwie 12% większa od powierzchni Polski, podczas gdy ludność Niemiec to w przybliżeniu 82 mln, a Polski 38 mln. Niemcom cały czas zależy na zwiększaniu liczby ludności i rozwoju gospodarczym. Zależność ilości obywateli z rozwojem gospodarczym oraz zamożnością kraju i obywateli jest oczywista. Nie mówiąc już o możliwości zagrożenia militarnego.
Dzisiaj proponuję Państwu prezentację kolejnego zagrożenia, jakie może płynąć i najprawdopodobniej płynie ze strony firm farmaceutycznych oraz organizacji wrogich Polsce, w tym między innych banderowskich. O co chodzi? O tym już za chwilę.
Wiemy, że ilość obywateli Ukrainy w Polsce stale rośnie. Są wśród nich ludzie uczciwi i pracowici, ale są też tacy, którzy bezpośrednio zagrażają bezpieczeństwu naszego kraju. Takim przykładem była słynna fundacja Otwarty Dialog, która została już na szczęście zneutralizowana. Ale słyszymy też o incydentach banderowców w Przemyślu, o ukraińskich bandytach w Chełmie, którzy okradali ludzi stosując tortury, jak na przykład łamanie kości młotkiem. Jak żywo przypomniało mi to o Wołyniu. Na szczęście zostali ujęci przez policję.
O co chodzi tym razem?
Chodzi mianowicie o pewne układy związane z testowaniem leków na zdrowych ludziach, co jest nawet na pierwszy rzut oka bardzo nieetyczne. O takich eksperymentach w Afryce to już powstały nawet filmy, ale kto z nas przypuszczałby, że coś takiego może zdarzyć się w Polsce? Otóż niestety ma to miejsce.
Opowiem dwa wybrane przypadki.
Pierwszy dotyczy leku na różyczkę.
Jakiś czas temu mój znajomy opowiedział mi, jaka przydarzyła mu się tragedia. Otóż prowadzi on małą, kilkuosobową firmę i wśród pracowników znalazła się młoda świeżo po studiach pracownica, która dobrowolnie poddała się zarażeniu różyczką, a później testowała podawane jej przez firmę farmaceutyczną leki. Nie było by w tym pewnie nic strasznego, ale różyczka to choroba zakaźna szczególnie niebezpieczna dla kobiet w ciąży. Pracownica była na tyle nieostrożna, że wiedząc, iż żona tego mojego znajomego była w ciąży nawet się z nią przywitała podając jej rękę. Efektem było poronienie, a pracownica przyznała się w emocjach do testowania leków. Nie podała firmy ani zarobków, jakie z tego tytułu otrzymywała. W tym przypadku do jej zwerbowania do testowania leków doszło przez jej koleżankę ze studiów. Wszyscy wiemy, że niektóre studentki w różny sposób próbują jakoś utrzymać się podczas studiów, jedne są utrzymankami, inne testują leki, a jeszcze inne robią również mało moralne rzeczy. Na szczęście zdecydowana większość albo pracuje uczciwie, albo jest utrzymywana przez rodziców.
Ile kosztuje na przykład wprowadzenie nowego leku na rynku amerykańskim? Otóż jest to kwota około 20 000 000 USD (dwudziestu milionów dolarów). W Polsce te kwoty pewnie są niższe, ale skala i tak jest niesamowita.
Kolejny przykład to para, a właściwie mężczyzna zwerbowany do testowania leków w środowisku artystycznym. Ponieważ w okresie przyjmowania leków na dość rzadką (podobno) chorobę nie może być ojcem, to namówił również swoją partnerkę na testowanie leków na raka (również podobno). Okazało się jednak, że po bliższym zapoznaniu się z jego otoczeniem, jest on związany ze środowiskiem aktywnie działających banderowców w Polsce. Chciałbym, żeby to była bajka, ale niestety to prawda.
Pojawia się więc kilka pytań:
Czy ów mężczyzna przyjmuje placebo i zwerbował Polkę do testowania leków?
Jeśli tak, to o ile znam środowiska biznesowe, to również na niej zarabia.
Czy na pewno są to leki na raka czy może na jakieś choroby zakaźne? Tego ustalić nam się nie udało, ponieważ osoby te są związane ścisłą tajemnicą i nie były skłonne nawet podawać nazw leków żadnej z osób, do których udało nam się dotrzeć. Poza tym leki w fazie testowej często mają inne nazwy tzw. robocze, a już w aptekach sprzedawane są pod innymi nazwami. Co z kolei jest bardzo mocno strzeżone przez koncerny farmaceutyczne.
Kolejna kwestia jest taka, czy to przypadek, że ów "koleś" jest związany ze środowiskami banderowskimi, czy może to być wierzchołek góry lodowej?
A może jest to jeden z elementów szkodliwych dla Polski działań asymetrycznych czy też innych prowadzonych przez naszych przeciwników.
Serdecznie Wszystkich Państwa pozdrawiam i zapraszam do lektury kolejnych tekstów.