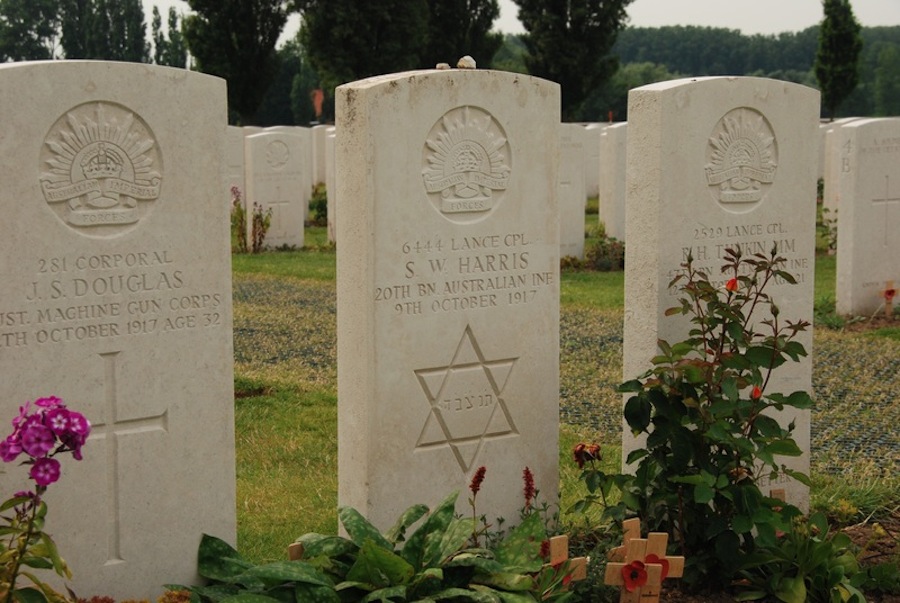 Kraje Europy Zachodniej dość pragmatycznie i od dość dawna radzą sobie z problemem antysemityzmu w ten sposób, że promują się jako przeciwnicy państwa Izrael, a nie Żydów. Niby prosty zabieg, a działa. Nie żebym był przeciwnikiem Izraela czy Żydów. Osobiście opowiadam się po stronie człowieka, a więc Arystotelesa, jeśli chodzi o filozofię i Chrystusa, jeśli chodzi o miłość i szacunek do drugiego człowieka.
Kiedyś czytałem książkę prof. Bernarda Sussera pt. "Choosing Survival: strategies for a Jewish future" (Wybierając przetrwanie: strategie dla przyszłości Żydów). Warto zauważyć, że prof. Susser jest jednym z twórców konstytucji Izraela. Warto też zauważyć, że jest on człowiekiem wierzącym i praktykującym Żydem. Jak wyglądała ta początkowa koncepcja państwa Izrael? I dlaczego została zmieniona?
Otóż była to koncepcja w dużej mierze oparta na judaizmie, na koncepcji religijnej narodu wybranego, na odbudowaniu świątyni zburzonej przez Rzymian. Pominę względy polityczne i naleciałości stalinizmu, jak to państwo powstało, co wyszło ostatnio przy wizycie premiera Izraela w Rosji przy okazji szumu medialnego na temat ustawy o IPN oraz zakazie przypisywania Polsce win za zbrodnie niemieckie w obozach koncentracyjnych i rosyjskie w obozach zagłady takich jak Katyń. Piszę tak celowo, bo naziści to Niemcy, a sowieci to Rosjanie! I nie ma tu co dywagować i kombinować.
A więc Izrael miał być tą ziemią odzyskaną, wyczekiwaną od tysięcy lat. Ale… Jak można uzyskać pokój i prawdę? Wojną? Mordowaniem? Tutaj przypomina mi się wypowiedź Jana Pietrzaka: "Dopóki trwa wojna o pokój, o pokoju mowy być nie może". Tak więc cała koncepcja odbudowania Świątyni i odzyskania kraju umiłowanego, kraju mlekiem i miodem płynącego, miałaby się opierać na zbrodni? Na technikach komandosów przy odbijaniu jeńców? Chodzi mi oczywiście o obecnego premiera Izraela. Jego brat zginął podczas akcji. Ale czy na tym ma się opierać koncepcja państwa i to ma określać przyszłość innych krajów? Współczuję straty brata. I co dalej?!
Tak, jak Rosja nie jest w stanie trwać opierając się jedynie na gospodarce surowcami (bo wcześniej czy później się skończą), tak Izrael nie może bazować tylko na niezbyt rozbudowanym przemyśle zbrojeniowym, reparacjach wojennych i innych tego typu roszczeniach.
Binjamin Netanjahu, były komandos i pracownik służb specjalnych Izraela, najwyraźniej nie potrafi odejść ze stanowiska mimo już podeszłego wieku. Być może obawia się osądzenia za afery korupcyjne, w które jest zamieszany. Warto wspomnieć, że były prezydent Izraela, Mosze Kacaw, został skazany za gwałty i dopiero co wyszedł na wolność po okazaniu skruchy. Może to standardy w tamtym regionie?
Warto zauważyć kilka faktów, które mają odniesienie do ustawy o IPN, która miała stać się "pretekstem" do skandalu, który zapoczątkowała obecna jeszcze Ambasador Izraela w Polsce:
Ustawa o IPN została przyjęta tuż przed Światowym Dniem Holokaustu – i co z tego? Polaków w trakcie II wojny światowej zginęło według najnowszych szacunków 11-12 milinów. A II wojna światowa nie jest wyłącznie sprawą ofiar narodu żydowskiego. To jest też przede wszystkim sprawa Polski. Polska jest największym poszkodowanym tej wojny.
Na bazie umowy o reparacjach wojennych między Niemcami i Izraelem, Niemcy wymusili na Izraelu, a Izrael się na to zgodził, że za cenę tych reparacji Izrael będzie prowadził politykę mającą na celu zmianę prawdy historycznej i wymazywanie winy Niemiec za holokaust. Ta winna miała być systematycznie i planowo przerzucana na Polskę. Jak wszyscy wiemy, Polska i my Polacy jesteśmy ofiarami zbrodni niemieckich i rosyjskich. Moja rodzina też zginęła w Katyniu i pozostałych dwóch obozach.
Cały system edukacyjny oparty na powyższej umowie zakładał zakłamywanie historii poprzez okłamywanie izraelskich dzieci i młodzieży, że Żydzi byli mordowani w Polsce przez Polaków. Dlatego podobno były potrzebne służby i ochrona, żeby ich przed tymi Polami chronić. 
Wprowadzona ustawa o IPN będzie zakazywała szkalowania Polski w taki sposób. Będą za to konkretne kary. Można to nagrać i udowodnić. Cały misterny plan Niemiec, polegający na zrzuceniu winy na Polskę, ląduje więc w błocie. Co robi Izrael? Woli kasę niż prawdę, bo kończą mu się źródła finansowania nawet w USA. Zresztą podobnie prezydent Trump potraktował wyłudzanie pieniędzy przez Francję na jakieś wyimaginowane pakiety klimatyczne.
Całość koncepcji zrzucania winy z Niemców na Polaków wymyśliła grupa Gehlena i to oni wprowadzili po raz pierwszy termin "polskie obozy". W tamtych czasach nikt na to nie reagował, ponieważ wszyscy rozumieli, że "polskie" oznacza "zlokalizowane w Polsce". Z czasem jednak, te określenia zmieniły zupełnie znaczenie i zaczęły być wykorzystywane przeciwko Polsce.
Czy Żydzi byli odpowiedzialni za śmierć innych Żydów? BYLI!!!
Rabin Szalom Ber Stambler, to przykład osoby szukającej naiwniaków i tępaków wśród Polaków. Jest rabinem w Polsce od roku 2005, a mówi po polsku w taki sposób, że uszy bolą, gdy się tego słucha. Mamy rok 2018. Czy w ciągu 13 lat nie można się nauczyć mówić poprawie po polsku?! Oczywiście, że można.
Netanjahu i tak wybierał się do Moskwy, a spotkanie było zaplanowane jak zawsze jakiś czas wcześniej. Jak zauważa dr Stanisław Janecki, "próbował stworzyć wrażenie, że to wszystko jest elementem jakiejś większej gry".
Jakie interesy stoją za tą całą sytuacją?
Nordstream 2 – Rosji niby zależy, ale podobno ropa i gaz się tam kończą, więc muszą robić zamieszanie. Jeśli sam Putin zajmuje się jakąś aferą dopingową w sporcie, to musi się chyba bardzo nudzić.
Smoleńsk – to może być sprawa najważniejsza – chodzi o to, żeby ukryć prawdziwych sprawców. Już wiadomo, że były zaniedbania po stronie rosyjskiej. Wiadomo, że mieszała w tym strona niemiecka. Już wiadomo, że Antoni Macierewicz musiał zostać odwołany. Dlaczego? Więcej na ten temat na razie nie chcę pisać.
Kolejnym elementem tej układanki jest sposób rozgrywania kryzysu polsko-izraelskiego przez Rosję:
Franc Klincewicz, wiceprzewodniczący komisji obrony Dumy, cyngiel Putina, wywodzący się z rosyjskich służb specjalnych i mający tam nadal przyjaciół, powiedział, że Polsce nie zagraża Rosja, ale odradzający się polski nacjonalizm, z którym powinno się walczyć. Zbieżność raczej nieprzypadkowa.
Putin w swoim przemówieniu zapewnił m.in., że Rosja i Izrael współpracują "w sprawie przeciwdziałania próbom fałszowania historii i rewizji wyników II wojny światowej, zaprzeczania Holokaustowi i zaniżania decydującego wkładu Związku Radzieckiego w zwycięstwo nad Niemcami nazistowskimi". Podkreślił, że "takim próbom należy kłaść kres w sposób zdecydowany".
Prezydent Rosji zauważył, że w Izraelu zachowuje się wdzięczność wobec "armii radzieckiej za uratowanie Żydów europejskich od całkowitej zagłady". Przypomniał, że brał udział w odsłonięciu w Izraelu pomnika żołnierzy Armii Czerwonej (w Natanii w 2012 r.). Putin podkreślił, że jest wdzięczny władzom Izraela za postawę wobec historii i dodał: "Jest to szczególnie ważne na tle odbywającego się w niektórych krajach europejskich niszczenia i bezczeszczenia monumentów żołnierzy radzieckich, którzy oddali życie za wyzwolenie więźniów nazistowskich obozów koncentracyjnych, za uratowanie Europy i świata przed nazizmem".
Putin wyraził przekonanie, że współcześni politycy powinni zrobić wszystko, aby nie pozwolić na rozwijanie się ideologii nacjonalistycznej, "jakich form by ona nie przyjmowała". Wymienił prócz antysemityzmu jako takie formy także "rusofobię i wszelkie inne fobie zbudowane na nienawiści".
Na uroczystościach, w których uczestniczyli Putin i Netanjahu, wystąpił też Ambasador RP w Moskwie Włodzimierz Marciniak jako drugi po naczelnym rabinie Rosji, zapalił jedną z symbolicznych sześciu świec pamięci. Mówił, że w czasie wojny Polacy starali się, mimo zagrożenia karą śmierci, pomagać Żydom jak mogli. Dyplomata odczytał list skierowany do uczestników uroczystości przez wicepremiera i ministra kultury Piotra Glińskiego. Przypomniał m.in. o staraniach podjętych przez Polskę w celu upamiętnienia powstania w Sobiborze. Zauważył, że Polska była pierwszym krajem, który przyznał pośmiertnie przywódcy tego powstania, oficerowi Armii Czerwonej Aleksandrowi Pieczerskiemu wysokie odznaczenie. Krzyż Kawalerski Orderu Zasługi został wręczony w 2014 roku córce Pieczerskiego. "To bardzo ważne, że uczestniczymy w tych uroczystościach. Dla polskiej pamięci o Holokauście jest to rzecz bardzo ważna. Staram się stale utrzymywać dialog z rosyjskimi środowiskami żydowskimi, dotyczy to pamięci, wspólnej pamięci o Sprawiedliwych wśród Narodów Świata" – powiedział ambasador polskim dziennikarzom po uroczystości. Dyplomata ocenił także, że w Rosji obecnie "przywiązuje się coraz większe znaczenie do tego, aby najważniejszą częścią rosyjskiej narracji o Holokauście i najważniejszym elementem rosyjskiej pamięci o Holokauście było powstanie w Sobiborze". 75. rocznica wybuchu powstania w Sobiborze minie w październiku br.
Moskiewski Komsomolec określił wystąpienie polskiego ambasadora mianem "nietaktownego".
Miłego dnia Państwu życzę, jak zawsze.