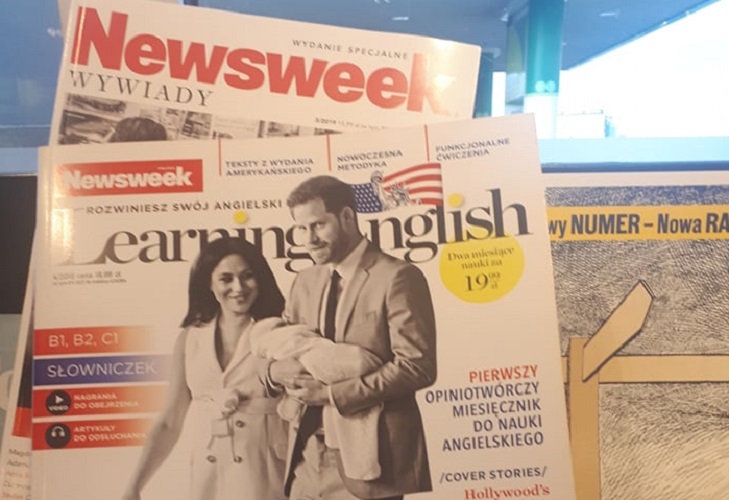 Pod tekstem znajdziecie zdjęcie z miesięcznika do nauki języka angielskiego sygnowanego przez Newsweek.
Według tego wydania, słynny seryjny morderca Kuba Rozpruwacz pochodził z Polski i był fryzjerem. Mieli to stwierdzić na podstawie badań DNA szalika mordercy oraz badań genetycznych krewnych owego polskiego fryzjera.
Zapomnieli wspomnieć o jednym bardzo istotnym szczególe …
Jakim?
W wikipedii możemy przeczytać:
– "W wydanej 9 września 2014 roku książce Naming Jack the Ripper[98] Russel Edwards twierdzi, na podstawie porównania wyników badań genetycznych materiału DNA ze znalezionego na miejscu zbrodni szala ofiary z wynikami badań DNA krewnych Aarona Kośmińskiego, że to właśnie ten, podejrzewany już w XIX wieku przez Scotland Yard, pochodzący z Polski fryzjer był poszukiwanym sprawcą".
Jak to się "rzetelnym dziennikarzom" dość często zdarza, zapomnieli w treści materiału do nauki języka angielskiego wspomnieć, że ów fryzjer z Polski miał na imię Aaron. Podobnie byłoby zapewne, gdyby miał na przykład na imię Abdul.
Ciekawe, czy bohaterscy dziennikarze bali się reakcji ze strony Izraela czy wprost przeciwnie – obawiali się na przykład nieprzychylnego komentarza w telewizji Al Jazeera, że oni też by chcieli mieć takiego seryjnego zabójcę i że Newsweek ich po prostu dyskryminuje?
Zdjęcia: SWP