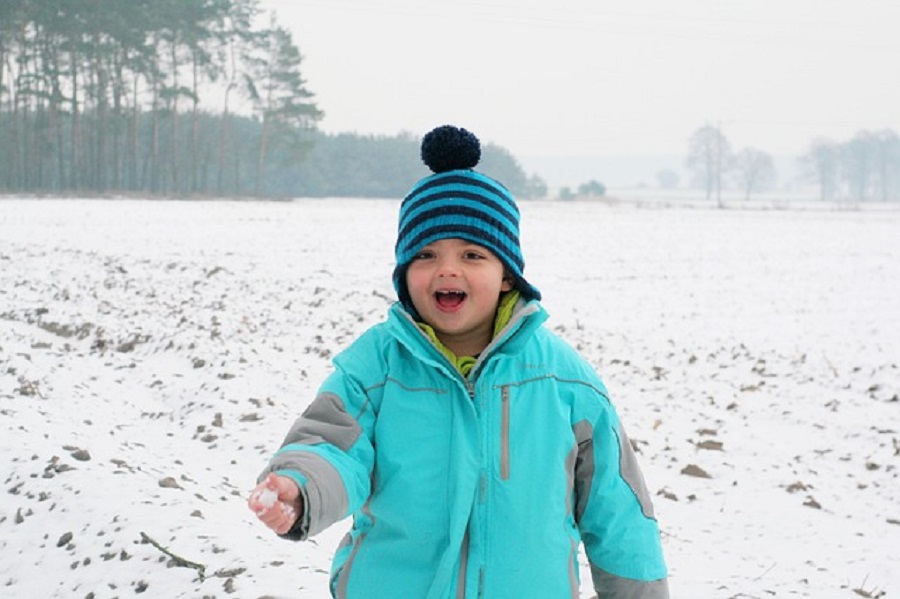 Nie od dziś wiadomo, że wychowanie dziecka nie jest łatwym zadaniem. W dobie łatwego dostępu do elektroniki oraz internetu wiele rodziców decyduje się na łatwe rozwiązanie, jakim są bajki lub pomoce naukowe dla dzieci dostępne online. Takie rozwiązanie jest dobre, o ile potrafimy znaleźć umiar oraz odpowiednią tematykę, która wpłynie pozytywnie na rozwój dziecka. Niestety z powodu braku czasu oraz nadmiaru obowiązków, często dzieci zostają sam na sam z komputerem lub tabletem na długie godziny poświęcając czas na oglądanie mało rozwijających programów oraz stron. Aby uniknąć takich sytuacji warto zastanowić się jak rozwijać wyobraźnię dziecka, tak aby w przyszłości było ono kreatywne i pełne motywacji w osiąganiu własnych celów.
W jaki sposób rozwijać wyobraźnię dziecka?
Najlepiej zacząć ćwiczyć wyobraźnię dziecka już od najmłodszych lat. Skupmy się na tym, aby jak najczęściej pobudzać ciekawość dziecka, rozwijać ją oraz zaspokajać. Poświęcajmy jak najwięcej czasu maluszkowi pokazując mu różne, nieodkryte jeszcze zjawiska. Dzięki temu dość mocno odczujemy jego radość oraz chęć poznawania świata. W najmłodszych latach bardzo dobrze sprawdzą się nawet najprostsze zabawy w sklep lub w przedszkole. Wraz z biegiem lat dziecko będzie obserwować coraz więcej sytuacji z życia codziennego, które z łatwością przemyci do zabaw. Bardzo popularne są zabawy w lekarza, dom lub szkołę. W zabawach dzieci bardzo chętnie naśladują dorosłych. Dlatego musimy być bardzo uważni, co do tego w jakim środowisku obraca się nasz maluch.
Jeśli chcemy rozwinąć wyobraźnię dziecka, jak najwięcej czasu poświęcajmy na czytanie i opowiadanie historii. Bohaterowie posiadający pozytywne cechy, takie jak odwaga, opiekuńczość, czy siła szybko staną się ulubieńcami naszych dzieci. Dość ważne jest to, że dzieci będą chciały naśladować takich bohaterów. Jeśli chodzi o ważne postacie, bardzo dobrze sprawdzają się baśnie.
Podczas zabaw z dzieckiem pozostawiajmy jak najwięcej miejsca na swobodę oraz pomysły dziecka. Umożliwiajmy częstą zamianę ról, tak aby dziecko mogło odnaleźć się w różnych sytuacjach, oraz poczuć jak to jest przemieniać się w różne charaktery oraz postaci. Jeśli chodzi o bajki i baśnie, umożliwiają one pobudzenie twórczych zdolności oraz marzeń. Rycerze, królewny, czarodzieje czy wróżki to magiczny świat, który oczaruje każde dziecko.
Jakie zabawy rozwiną wyobraźnię dziecka?
Bardzo dobrze sprawdza się zabawa w teatr oraz odgrywanie ról. Dzięki temu z łatwością nauczyciel lub rodzic może zająć nawet dużą grupę dzieci. Można rozdysponować wiele ról, a część dzieci może zająć się scenografią oraz przygotowywaniem kostiumów. Część z nim może również przygotować specjalne afisze oraz zaproszenia. W zależności od predyspozycji dziecka, możemy wyznaczyć zadanie, które sprawi mu największą satysfakcję oraz radość.
Warto pamiętać o tym, że dzieci lubią ruch oraz naśladowanie. Dlatego warto skorzystać z możliwości, jakie daje pantomina. Dzięki temu dzieci mogą bardzo dużo wyrazić poprzez ruch ciała. Możemy być zaskoczeni tym, jak dobrze dzieci poradzą sobie z zadaniem, jakim jest wyrażenie określonych gestów czy uczuć.
Autor artykułu
Artykuł został przygotowany przez kalimba.pl – sklep internetowy z edukacyjnymi zabawkami dla dzieci.