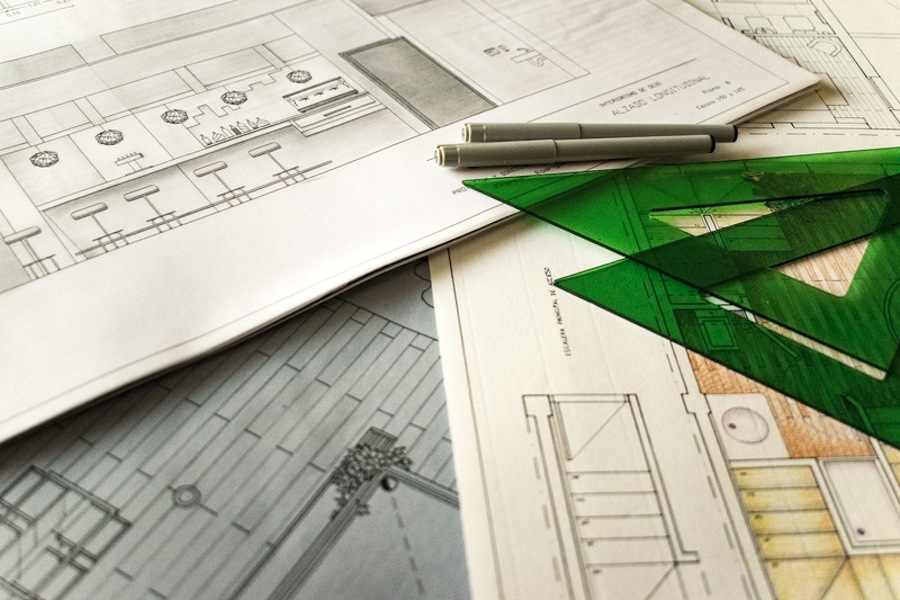 Program AutoCAD oferuje bardzo wiele możliwości! Jest wykorzystywany w pracy przez różnego rodzaju podmioty gospodarcze. Pracują na nim także studenci, a ostatnio nawet amatorzy, doszkalający się z wiedzy, którą o tym programie oferuje Internet. Jest to bardzo przydatne narzędzie do wykonywania rysunków o wysokiej precyzji. Za pomogą tego programu można wykonywać rozmaite projekty i z tego też względu jest on wykorzystywany przez pracowników z bardzo różnych dziedzin.
Przez to, że program doskonale nadaje się do wykonywania bardzo szczegółowych i skomplikowanych projektów (także trójwymiarowych!), jego obsługa nie należy do najłatwiejszych. Dostępna w nim niezliczona liczba narzędzi może przytłaczać, szczególnie osobę początkującą. Uczelnie wyższe, które wymagają od swoich studentów sporządzania projektów zaliczeniowych w formie wielkoformatowych wydruków, zapewniają im możliwość nauki tego programu. Co to daje? Przede wszystkim, studenci mogą sobie dorabiać, realizując zlecenia na niezbyt trudne rysunki. Ofert takiej pracy jest naprawdę mnóstwo! To dość łatwy sposób zarobku, choć niezbyt wprawionym użytkownikom programu AutoCAD może to sprawiać nie lada trudności. Po zdobyciu odpowiedniego już doświadczenia w robieniu rysunków, można poszukać pracy w tym zawodzie – prywatne firmy nierzadko poszukują do pracy studentów, oferując im umowy zlecenie. Jest to dobra opcja na początek, bo z jednej strony zapewnia jakiś (pewnie niski) przychód do skromnego studenckiego budżetu, a z drugiej strony – zdobywa się doświadczenie w pracy w tym programie. Jest to dużo i stanowi lepszą formę pracy niż np. praca w kiosku, która raczej nie rozwija i nawet w najmniejszym stopniu nie wiąże ze studiami.
Gotowe projekty, po wydrukowaniu, prezentują się bardzo imponująco, mają w sobie coś profesjonalnego (czasami tylko wygląd). Niemniej jednak narysowanie własnego mieszkania, z zachowaniem wszelkich właściwych wymiarów i szerokości ścian, może być powodem do satysfakcji. Wydruki CAD są tym, co finalizuje rysowanie w programie i zawsze bardzo cieszy. W końcu lepiej mieć gotową pracę na papierze niż tylko oglądać ją na monitorze komputera. Mniejsze rozmiary projektów można drukować samodzielnie, w domowym zaciszu lub zlecać ich wydrukowanie w punkcie świadczącym usługi wydruku i ksero. Natomiast jeśli planowany jest wydruk w formacie większym niż A3, należy wtedy udać się do specjalnego punktu, który przyjmuje do wydruku wielkoformatowe projekty. Nie każdy bowiem punkt z usługami ksero świadczy tego typu usługi. Wymaga jest do tego specjalna drukarka.
Początkujący rysownicy we wspomnianym programie mają prawo nie wiedzieć, że przed wykonaniem wielkoformatowego wydruku, warto zrobić "próbkę" i wydrukować fragment projektu na formacie A4. Najlepiej, żeby fragment obejmował kolorowe części projektu, najbardziej skomplikowane. Zalecane jest zrobienie kilku takich wydruków i zweryfikowanie czy kolory dobrze wyglądają. Wtedy istnieje pewność, że wielkoformatowy wydruk będzie wyglądał tak, jak sobie tego życzymy. Są to bowiem dość kosztowne wydruki.
Artykuł został przygotowany przez drukarnię cyfrową www.kseroa0.pl specjalizującej się w druku wielkoformatowym.