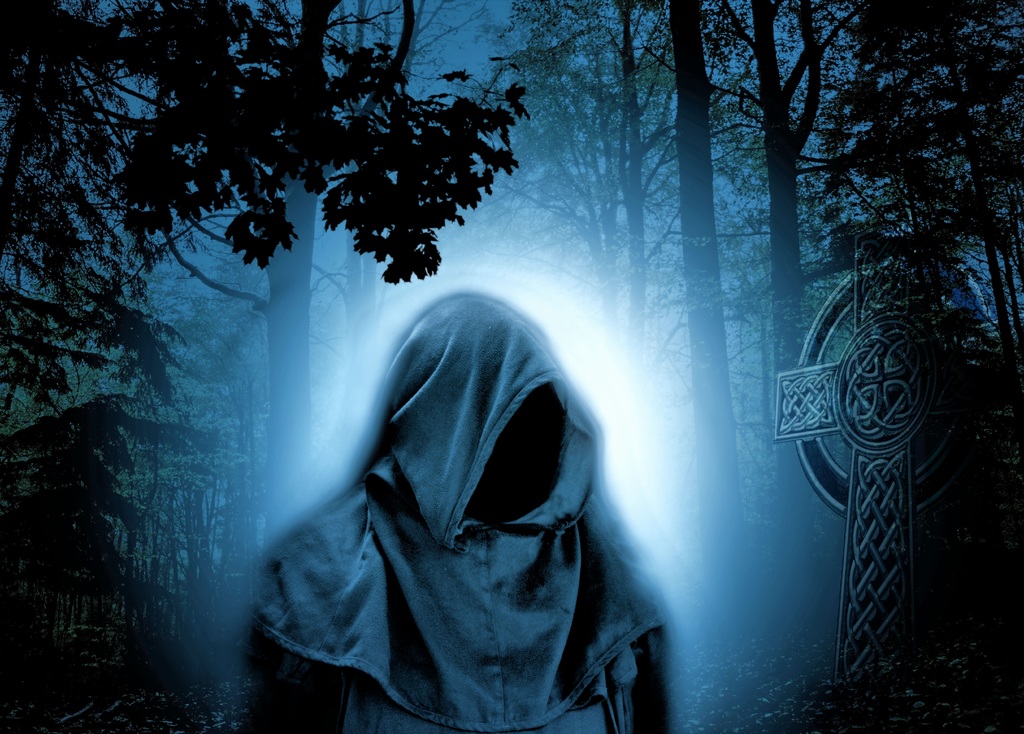 Słyszałem jakiś czas temu o takim układzie, o takiej rozgrywce, że w Polsce rozegra się bitwa o zakres wpływów w światowej gospodarce. No i chyba ma to obecnie miejsce. Kiedy się popatrzy na to, jak cała bezpieka, byli pracownicy WSI i innych służb zaczęli pracować dla różnych krajów i agencji, to mamy obecnie w Polsce wszystkich najważniejszych i całą masę pomniejszych mocarstw. Chyba w żadnym innym kraju na świecie nie ma tylu stref wpływu co w Polsce. A u nas są wszyscy.
Problem jednak jest nieco innej natury. Ta walka w Polsce miała się odbywać bezkrwawo i bez ofiar. Taki podobno był ten układ. Ale niektóre dzieci zaczęły tworzyć swoje własne piaskownice i ustalać nowe zasady, twierdząc, że są wyjątki od wyjątków, bo ktoś tam przyniósł plastelinę w innym kolorze i takie tam. Innymi słowy, bawią się za nasze pieniądze i w dodatku w naszej piaskownicy. Był Smoleńsk i kilka przypadkowych wypadków, były "samobójstwa" i wypadki drogowe i nawet narciarskie. I sporo innych zdarzeń. I co teraz?
Przynależność do organizacji masońskich to straszna sprawa. Człowiek nawet się nie zdąży zorientować, jak szybko wszczepiono mu podwójną albo potrójną moralność. Jest taki inteligenty i dobrze wykształcony mężczyzna na przykład katolikiem, człowiekiem wierzącym i cieszącym się uznaniem. Należy też do obozu partii rządzącej. A jednocześnie cieszy się, kiedy jego córka utrzymuje kontakty seksualne z żonatym mężczyzną i rozbija małżeństwo, bo nabierze praktyki w uprawianiu seksu. Prawda, że paranoja?
Inny przypadek. Młoda piękna kobieta – katoliczka, weganka, buddystka i jeszcze masonka. Ciekawe, która z tych wartości zwycięży? Bo nie sądzę, żeby to wszystko dało się pogodzić. Albo się będzie bardziej masonem, albo bardziej katolikiem. Tak to już jest i nie da się tego pogodzić.
Każda organizacja masońska to przede wszystkim struktura podległości i zależności i hierarchia wtajemniczeń, podobna do modelu stopni wojskowych z tajemniczymi mocami rodem z gier komputerowych. Można użyć stwierdzenia, że jest to również swoistego rodzaju organizacja militarna.
To oczywiście miłe i bardzo pro-ludzkie, kiedy część funduszy przeznaczana jest przez organizacje masońskie na cele dobroczynne.
Czy jednak jest to działalność bezinteresowna?
Ależ skąd.
Służy to analizie społeczeństwa, zbieraniu informacji oraz wyszukiwaniu nowych potencjalnych członków, głównie do niższych struktur takich organizacji, ponieważ wyższe są już zarezerwowane dla dzieci i rodzin tych, którzy w tych organizacjach są już wysoko. Innymi słowy organizacje masońskie tworzą coś na wzór kościołów, jednocześnie walcząc tak naprawdę z kościołami w każdej postaci. Wykorzystują natomiast gotowe struktury kościołów oraz innych organizacji religijnych i naiwność ludzi, żeby wprowadzać masoński świat bez Boga, świat oparty na władzy pieniądza i tworzeniu małych grup. Można by nawet pokusić się o stwierdzenie, że organizacje masońskie są strukturą pasożytniczą żerującą na już gotowych strukturach społecznych i nic nowego nie tworzą ani nie wnoszą do społeczeństw. Zabierają coś w jednym miejscu, żeby oddać to w innym miejscu i innym ludziom, i żeby dzięki temu zdobywać uznanie i poklask. Karmią się pychą, którą same tworzą.
Dlaczego jest to niebezpieczne w naszych polskich warunkach? I nie tylko polskich. Otóż sprawa wygląda następująco. Wystarczy porozbijać społeczeństwo na małe grupy, żeby nie stanowiło zwartej całości. Każdą z tych małych grup można później dowolnie formować. Ludzie w tych grupach są jak ciasto, gotowe do ulepienia z nich dowolnej formy i kształtu.
Takie procesy rozbijania struktur społecznych w Polsce stosowała od początku po II wojnie światowej sowiecka Rosja. Zatrudniono, na wzór metody Lenina, zawodowców, którzy mieli angażować młodą inteligentną radykalną prawicę. I takich zawodowców było sporo, a i dzisiaj niektórzy z nich nieprzerwanie działają tworząc "różne fronty", różne partie i obozy. Dostosowują się. Zmieniają nawet hasła z liberalnych na socjalistyczne, ponieważ mają świadomość, że jako tzw. "partie kanapowe" nie przebiją się do społeczeństwa postsocjalistycznego i do ludzi, którzy po tych wszystkich zawirowaniach są jak dzieci, którymi trzeba się zaopiekować i którzy takiej opieki oczekują i potrzebują.
Oczywiście pojawili się też nowi zawodowcy. A jakże. Prawdziwi wirtuozi. Szkoda tylko, że grają w nie polskich orkiestrach i obcych zespołach muzycznych.
No to już wspomniałem o mocarstwach i agentach, o masonerii. Kto jeszcze bierze udział w manewrach na poligonie, który się nazywa Polska? Bez wątpienia korporacje, często posiadające większe armie i departamenty analityczno-wywiadowcze, niż niejeden mniejszy czy większy kraj.
Dzisiaj poruszyłem kilka tematów. Mam nadzieję, że będą przydatne do przemyślenia na spokojnie przed wyborami samorządowymi. Chociaż to te do Parlamentu Europejskiego w następnym roku będą raczej bardziej przełomowe, jak się wydaje. Pisałem też już w jednym z poprzednich tekstów, że Angela Merkel może być szykowana na stanowisko przewodniczącej Komisji Europejskiej po Junkerze. I zmiany, które obserwujemy w polityce niemieckiej mogą temu służyć i na to wskazywać. Jaki to ma cel? Wygląda na to, że Niemcy, Holandia, Belgia i inni nie odstąpili od tworzenia komunistyczno-marksistowsko-orwellowskiego kołchozu, który już oficjalnie nazywają państwem europejskim.
Miłego dnia Państwu życzę!