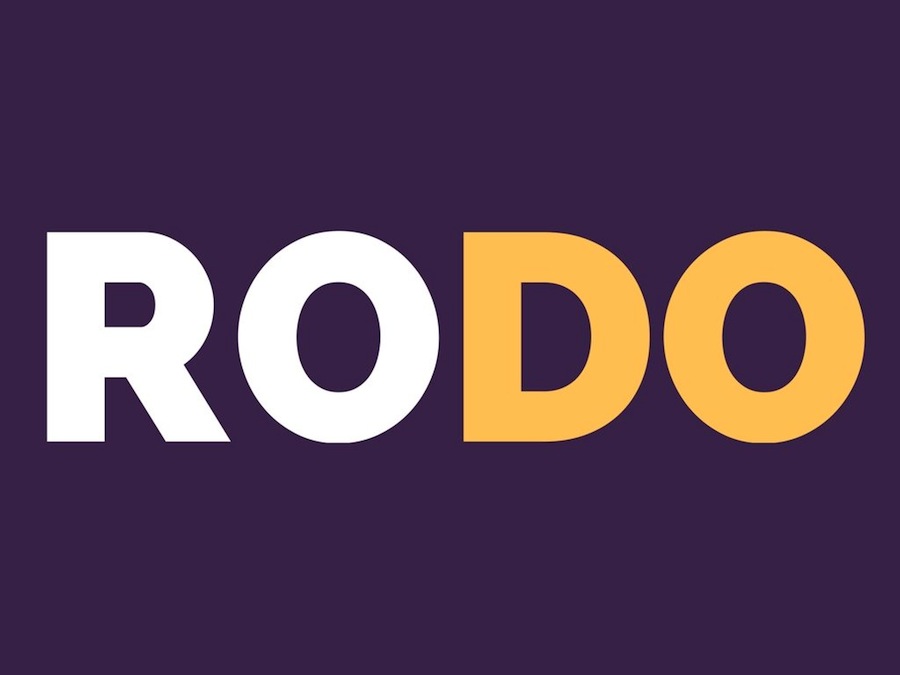 W skrócie:
Od 25 maja 2018 roku zaczyna obowiązywać Rozporządzenie RODO całkowicie zmieniające podejście do ochrony danych osobowych w UE.
Obszarami, które obejmie nowe rozporządzenie są w szczególności: zwiększanie bezpieczeństwa przetwarzanych danych; nowe uprawnienia osób, których dane są przetwarzane; nowe instytucje powołane do ich przestrzegania; znacząca wysokość kar za ich nieprzestrzeganie.
Od dnia 25 maja 2018 roku zaczyna obowiązywać nowe unijne Rozporządzenie RODO (zwane w skrócie: RODO) regulujące ochronę danych osobowych na terytorium UE, w tym również w Polsce. Rozporządzenie, które całkowicie zmienia podejście do kwestii ochrony danych na terytorium wspólnoty.
Dlaczego RODO jest takie ważne? Odpowiedź jest prosta – ponieważ nowe przepisy o ochronie danych osobowych dotkną wszystkich, niezależnie od tego czym się zajmują. RODO obejmie bowiem zarówno duże koncerny, podmioty publiczne, ale także niewielkie przedsiębiorstwa i zwykłych uczestników obrotu gospodarczego.
Ogólnie o "filozofii RODO"
Założeniem Rozporządzenia RODO jest wprowadzenie dla całej Unii Europejskiej wspólnychzasad związanych z przetwarzaniem danych osobowych. W ramach tych zasad możliwe będzie opracowywanie szczegółowych przepisów dla poszczególnych branż w tzw. kodeksach postępowania (np. dla banków, przemysłu motoryzacyjnego, czy marketingu bezpośredniego).
Kodeksy te mogą być opracowywane przez zrzeszenia lub inne podmioty reprezentujące określone kategorie administratorów lub podmiotów przetwarzających dane. Projekty Kodeksów będą wymagać uzyskania opinii, a następnie zatwierdzenia przez odpowiedni organ nadzorczy (w przypadku polskiego systemu prawnego będzie to Generalny Inspektor Ochrony Danych Osobowych – po wejściu RODO będzie to Urząd Ochrony Danych Osobowych). Urząd będzie następnie publikował wszystkie kodeksy, które uzyskały jego formalną akceptację.
Chcąc zatem uzyskać pełną wiedzę na temat zasad przetwarzania naszych danych, oprócz znajomości ogólnych przepisów zawartych w Rozporządzeniu RODO, będziemy musieli zapoznać się z obowiązującym w naszej branży kodeksem postępowania.
Oprócz możliwości doprecyzowania uregulowań dla poszczególnych branż, RODO dopuszcza także powstawanie różnic w sposobie przetwarzania danych osobowych w poszczególnych państwach. 
Różnice te przewiduje głównie w pewnych specyficznych obszarach, takich jak  m.in. przetwarzanie danych medycznych, pracowniczych, czy danych objętych tajemnicami zawodowymi, jak np. tajemnicą lekarską czy tajemnica adwokacką.
Pamiętajmy więc, że wyjeżdżając do innego państwa członkowskiego, mimo ujednolicenia przepisów o ochronie danych osobowych w UE, zasady związane z przetwarzaniem naszych danych w tych specyficznych obszarach, mogą być zupełnie inne niż w Polsce.
RODO spowoduje oczywiście także zmianę naszej rodzimej ustawy o ochronie danych osobowych. Na razie jest jedynie projekt tych zmian, lecz na ostateczne ich brzmienie będziemy musieli jeszcze poczekać.
O praktycznym ujęciu problemów z RODO, jak i różnicach w przetwarzaniu danych, będziemy wskazywać w kolejnych artykułach. Poniżej przedstawiamy listę 10 najważniejszych zmian jakie wniosą nowe przepisy.
10 Najważniejszych zmian jakie niesie za sobą RODO
Zmiana zasad certyfikacji i akredytacji– wprowadzenie  nowych zasad uzyskiwania certyfikatów oraz znaków jakości i oznaczeń w zakresie ochrony danych osobowych które będą zaświadczały o spełnieniu przepisów zawartych w RODO ;
Szeroki katalog praw związanych z przetwarzaniem danych(art. 16 i nast.; art. 77 i nast.) –  m.in.  prawo do sprostowania, usunięcia, ograniczenia przetwarzania, przenoszenia danych, czy sprzeciwu dotyczącego przetwarzania danych oraz prawo do wnoszenia skarg.
Powstanie rejestru czynności przetwarzania (art. 30)–  do jego prowadzenie zobowiązany będzie każdy administrator oraz przedstawiciel administratora. Rejestr zawierać będzie szereg kluczowych informacji dotyczących przetwarzanych danych osobowych i zastąpi obecny obowiązek rejestracji zbiorów danych osobowych przez GIODO.
Obowiązek przygotowania odpowiednich mechanizmów kontrolnych, procedur oraz polityk zanim zacznie się zbierać i przetwarzać dane.
Powołanie Inspektora Ochrony Danych (ar. 37)–  "IOD" zastąpi dotychczasowego Administratora Bezpieczeństwa Informacji (ABI),
Ułatwienia dla grup kapitałowych– jednym najważniejszym ułatwień jest możliwość powołania jednego IOD zamiast kilku inspektorów dla każdej spółki w przypadku grup kapitałowych (art. 37).
Ograniczenie profilowania (art. 22)– czyli zautomatyzowanego przetwarzania danych osobowych pozwalającego ocenić czynniki osobowe osoby fizycznej wywołujące względem tej osoby skutki prawne (np. o udzieleniu lub nie udzieleniu kredytu na mieszkanie).
Zwiększona ochrona dzieci – polega m.in. na wprowadzaniu zastrzeżenia przy przetwarzaniu danych dzieci, które nie ukończyły 16 roku życia. Może ono nastąpić jedynie w przypadku gdy zgodę na to wyrazi osoba sprawująca nad dzieckiem władzę rodzicielską lub opiekę (art. 8).
Wymiana transgraniczna (art. 44 i nast.)– znacznie ograniczone zostało przekazywanie danych osobowych do państwa trzeciego lub organizacji międzynarodowej. Przekazywanie tych danych jak i dalsze przekazywanie może być stosowane jedynie w przypadku spełnienia rygorystycznych warunków opisanych w nowych przepisach.
Kary–W przypadku Rozporządzenia RODO kara za naruszenie jego wybranych przepisów może sięgać nawet 20 mln euro oraz 4% obrotu (w  przypadku przedsiębiorstw), w zależności, od tego która kwota będzie wyższa (!).
UWAGA! Twoja opinia jest dla nas bardzo ważna. Dlatego dajemy możliwość wstawiania komentarzy pod artykułami. Jeśli zatem masz spostrzeżenia którymi chcesz się podzielić, nie krępuj się, napisz do nas!
Zostaw komentarz pod artykułem lub skorzystaj z formularza kontaktowego.
Odpowiemy niezwłocznie!
redakcja Prawo & Ja.
Zapisz
Zapisz