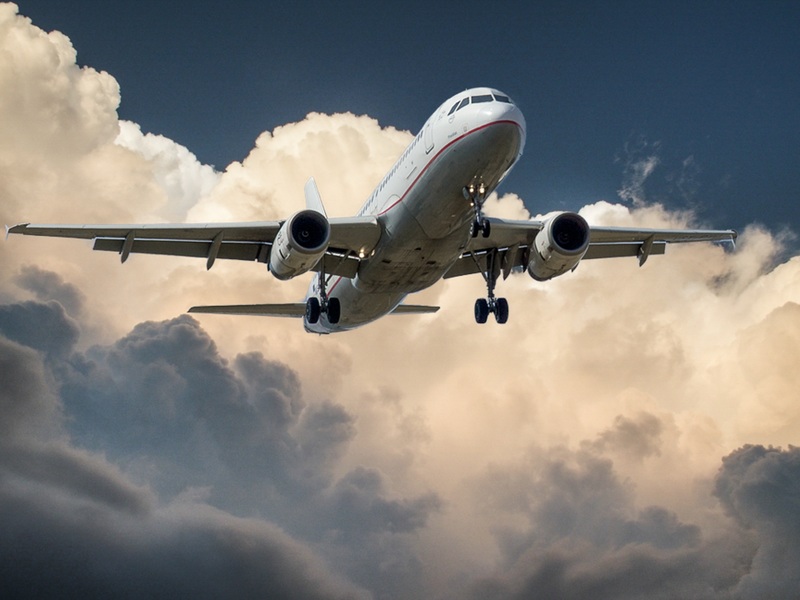 Rząd chce wykorzystać boom w branży lotniczej do stworzenie wokół PLL LOT nowej grupy kapitałowej. Polska Grupa Lotnicza składać się będzie z firm, które wcześniej wydzielono z LOT-u. Inwestycje rządowe w nowe przedsięwzięcie mają wynieść 1,2 mld zł – pisze Dziennik Gazeta Prawna. Planowany jest zakup samolotów, które później leasingowane będą innym liniom.
W skład powstającej grupy kapitałowej wejdą – jak podaja Dziennik Gazeta Prawna – Polskie Linie Lotnicze LOT i spółki Skarbu Państwa związane z lotnictwem lotnictwem. Należą do nich między innymi Lot Aircraft Maintenance Services, który zajmuje się naprawą samolotów oraz LS Airport Services specjalizujący się w obsłudze pasażerów i dostawą bagażu na lotniska. Obie spółki powstały w wyniku podziału LOT-u na mniejsze firmy.
Jak powiedział, cytowany przez Dziennik Gazeta Prawna, Rafał Milczarski, prezes PLL LOT – Polska Grupa Lotnicza umożliwi lepsze współdziałanie spółek wchodzących w jej skład. Pozwoli ona też na zwiększenie ich efektywności, a przez to zysków Skarbu Państwa. Milczarski ma być również pierwszym prezesem PGL, choć nie będzie z tego tytułu otrzymywał dodatkowego wynagrodzenia.
Powstanie grupy kapitałowej – twierdził prezes PLL LOT. – pozwoli również lepiej konkurować z innymi światowymi liniami lotniczymi, które są często związane z jakąś grupą kapitałową. Jest to bardzo istotnie, ponieważ rynek lotniczych przewozów pasażerskich rośnie w szybkim tempie.
Polska Grupa Lotnicza będzie czerpać zyski głównie z leasingowania samolotów innym przewoźnikom. Jak podkreśla przyszły prezes PGL, ten rynek cechuje się dużymi marżami i niskim ryzykiem.
Polska Grupa Lotnicza otrzyma pierwsze samoloty za około 2 lata
Polaki rząd wniesie do nowej grupy 1,2 mld zł. Z tego 1 miliard trafi do funduszu leasingowego. Nowe samoloty mają być zamówione jeszcze w tym roku, a ich dostawa nastąpi za 1,5 roku do 2 lat. Jak pisze Dziennik Gazeta Prawna, za taką sumę można na przykład zamówić 5 boeingów 737 MAX. Jednak jeszcze nie zapadła ostateczna decyzja o wyborze dostawcy, choć zostały już przeprowadzone wstępne rozmowy z producentami.
Polska Grupa Lotnicza jest otwarta ma przyjmowanie kolejnych firm. Nie planuje się natomiast włączania do niej operatorów lotnisk. PGL nie będzie również uczestniczyć w zapowiadanej przez rząd budowie Centralnego Portu Lotniczego.
Tworzenie nowego podmiotu – zdaniem pomysłodawców – ma być całkowicie zgodne z regulacjami obowiązującymi UE i nie wymaga zgody Komisji Europejskiej. Podobne działania przeprowadziły już Lufthansa i Air France-KLM.
Krytycy twierdzą, że – ponieważ LOT przyjął już pomoc od państwa w 2012 roku – kolejne dokapitalizowanie może być niezgodne z europejskim prawem. Z drugiej strony wszystkie podmioty tworzące PGL nie mają już problemów finansowych i przeszły restrukturyzację.
Zgodnie ze wstępnymi wyliczeniami LOT uzyskał w 2017 roku zysk ze swej podstawowej działalności na poziomie 283 mln zł. Stanowi to kwotę wyższą o 100 mln zł niż w 2016 roku. W tym samym czasie liczba przewiezionych przez Polskie Linie Lotnicze pasażerów zwiększyła się z 4,3 mln do 7 mln rocznie. Niedawno firma wprowadziła do służby 3 nowe samoloty szerokokadłubowe dalekiego zasięgu boeingi 787.
W gorszej sytuacji może znajdować się natomiast LS Airport Services. Jak pisze Dziennik Gazeta Prawna, o problemach firmy świadczą na przykład: duża rotacja pracowników i problemy z dostarczaniem bagaży na lotniska latem ubiegłego roku. Nie są jednak znane jej wyniki finansowe. Milczarski twierdzi jednak, że Polska Grupa Lotnicza zostanie wzmocniona przez dołączenie LS Airport Services, a problemy zdarzają się w każdym przedsiębiorstwie.
Podział LOT-u znacznie osłabił zarówno linię lotniczą, jak i spółki z niej wydzielone.
Źródło – Dziennik Gazeta Prawna
Publikacja za zgodą: Redakcja Rynek Inwestycji