Wywiad z Robertem Dominiakiem, Prezesem Stowarzyszenia Koło Polarne
MP: Skąd wziął się u Ciebie pomysł na utworzenie stowarzyszenia, skąd nazwa?
RD: Powstanie Stowarzyszenia Koło Polarne nie jest przypadkowe. Najpierw był pomysł. To było bardzo dawno temu, ale różne sprawy powodowały, że pomysł czekał na realizację. W 2015 roku przyszedł jednak ten czas. Zacząłem od rozmów i spotkań. Ze znajomymi, ludźmi, którym mogłem zaufać, liczyć na zaangażowanie i pomoc. Pamiętam pierwsze spotkanie z Michałem i Danielem, którym powiedziałem o swoim pomyśle. Byli zaskoczeni i zainteresowani i nawet przez chwilę się nie wahali. Działamy. Nie zawiodłem się. Powoli zaczęła się zbierać grupa osób, które były naprawdę zainteresowane nowym pomysłem. Kołem Polarnym i tym co mamy wspólnie robić.
Ale dlaczego Koło Polarne? To już bardziej osobista opowieść. Kilka słów o mnie… jestem pilotem wycieczek. Od zawsze chciałem podróżować i swoje marzenie zrealizowałem. Skandynawia jako kierunek moich podróży pojawiła się niemal od razu. Pierwszy kraj, który odwiedziłem to była Dania. Potem przyszedł czas na następne kraje skandynawskie. To wszystko działo się na początku lat 90` XX wieku…
Moje pierwsze wyjazdy to były wycieczki dla dzieci. Jeździliśmy do skandynawskich parków rozrywki: Tivoli w Kopenhadze, Legoland, to te najbardziej popularne, ale było ich znacznie więcej. Niemal każde większe miasto w Skandynawii taki park rozrywki posiada… Goeteborg, Oslo, Sztokholm, parki rozrywki można znaleźć również na Dalekiej Północy…
No, ale to nie było wszystko. Później zaczęły się wyjazdy z dorosłymi. W 1997 roku pojechałem po raz pierwszy na Nordkapp. Nordkapp – czyli sama północ naszego kontynentu. Majestatyczna wycieczka, niesamowite widoki i wrażenia. Spodobało mi się do tego stopnia, że Nordkapp został moim ulubionym kierunkiem w Skandynawii – nie mającym sobie równych. Od samego początku moich podróży na Nordkapp chciałem pojechać tam samochodem osobowym. To takie połączenie dwóch moich pasji: podróży i automobilizmu… Mijały sezony, latem pilotowałem wycieczki, a wyjazd samochodem na Nordkapp po sezonie nie był już taki prosty ze względu na warunki pogodowe. Nordkapp to już Arktyka i zima w tamtym regionie jest zupełnie inna od naszej. Jednak myśl o podróży samochodem na Nordkapp cały czas była i wreszcie w 2008 roku postanawiam pojechać. Tylko poprzeczkę podnoszę bardzo wysoko. Chcę pojechać zimą i postanawiam, że pojazd, którym tego dokonam to Fiat 126p. Tak, tak, nasz poczciwy Maluch. Udaje się! W 2009 roku, 18 stycznia, zdobywam zimą Nordkapp. Po raz pierwszy zimą. Potem są następne sezony. Latem pilotuję wycieczki na Nordkapp. Jeżdżę z turystami – autokarem, samolotem. A zimą odbywają się moje kolejne wyjazdy. Nazywam je Trails to Nordkapp (do 2016 odbywały się pod nazwą Transscandinavia). W kolejnych wyprawach towarzyszem podróży jest moja żona. Każdy z takich zimowych wyjazdów to temat na bardzo długie opowieści. W 2015 roku postanawiamy z żoną, że 8 edycja podróż odbędzie się ponownie Fiatem 126p i to tym samym. Udało się! Maluch dotarł na Nordkapp, pływał na statku po Oceanie Arktycznym, opłynął przylądek Nordkinn i wrócił do kraju. I nadal jeździ. O tych zimowych wyprawach będzie jeszcze okazja napisać.
Po zdobyciu ponad 80 razy Nordkapp, latem i zimą i ponad 1000 dni w podróży na kraniec Europy, przyszedł czas na realizację nowego pomysłu. Chcę swoje doświadczenie, wiedzę przekazać w zupełnie inny sposób niż dotychczas…
O moich wyprawach chętnie opowiadam. Pojawiam się w szkołach i nie tylko. Pokazuję zdjęcia, filmy z moich podróży. To naprawdę wielka przyjemność móc się podzielić tym co takie ulotne – wspomnieniami i wrażeniami… a zdjęcia i filmy to tylko dodatek do tych relacji.
Pojawił się pomysł, żeby powstało pierwsze szkolne Koło Polarne. Powstało w szkole, która podróżowała ze mną na wycieczki szkolne. Byli w Kopenhadze i jak powiedziałem o swoim pomyśle, to zadziałało błyskawicznie. Kilkanaście osób od razu zapisuje się do Koła Polarnego numer 1 w Borowym Młynie. Śnieżna Gwiazda – tak nazwali swoje Koło. Zrobiliśmy pierwsze spotkanie. Potem druga szkoła z małej wioski Garczyn na Pomorzu i trzecia w kolejce to szkoła ze Studzienic. Widać zainteresowanie i to duże. Rozmawiam z nauczycielami. Wszyscy są zainteresowani. No to czas działać.
Tak powstaje Stowarzyszenie Koło Polarne, które formalnie rozpoczęło działalność 30.09.2015.

MP: Jakie są główne cele Stowarzyszenia Koło Polarne?

RD: Cała zdobytą wiedzę z naszych podróży po świecie przekazujemy młodzieży szkolnej podczas spotkań i działalności Stowarzyszenia Koło Polarne. Organizujemy szkolne Koła Polarne jako miejsca spotkań. Zachęcamy młodzież szkolną do zdobywania wiedzy, poznawania świata, rozwoju zainteresowań i pasji. Obecnie współpracujemy ze szkołami podstawowymi i przedszkolami w: Borowym Młynie, Garczynie, Studzienicach, Tczewie, Brzeźnie Szlacheckim, Wysinie, Rekowie, Głodowie, Niezabyszewie i Kościerzynie. Na razie są to szkoły z województwa Pomorskiego, ale chcemy rozszerzyć działalność na całą Polskę.
Informacje o Stowarzyszeniu Koło Polarne znajdują się na stronie www.kolopolarne.pl

MP: Co do tej pory udało się zrealizować?

RD: Jako Stowarzyszenie Koło Polarne współpracujemy ze szkołami podstawowymi, przedszkolami, a ostatnio również szkołami ponadpodstawowymi.
Organizujemy spotkania z pokazami zdjęć i filmów z naszych podróży. To znakomita promocja regionu, zachęcanie młodzieży do rozwoju zainteresowań, a także namawianie do podróżowania. W szkołach podstawowych dzięki naszej współpracy powstają szkolne Koła Polarne, czyli kółka zainteresowań dla młodzieży, która chce jeszcze więcej wiedzieć o regionach położonych za Kołem Polarnym.
Każdego roku odbywają się Mistrzostwa Kół Polarnych, czyli konkurs z wiedzy o Krajach Nordyckich. Mistrzostwa są organizowane dla szkół podstawowych, które z nami współpracują i założyły szkolne Koła Polarne.
Dla najmłodszych prowadzimy akcję – Piszemy listy do Świętego Mikołaja. W okresie przedświątecznym organizujemy spotkania dla najmłodszych. W czasie takich spotkań najmłodsi mają okazję usłyszeć opowieści, obejrzeć zdjęcia i filmy z Laponii. Tematyka spotkań związana ze Świętym Mikołajem zachęca młodych uczniów i przedszkolaków do napisania listów do Świętego. Listy, które zostały napisane przez uczniów zawozimy do Laponii i przekazujemy osobiście Świętemu Mikołajowi podczas naszych zimowych wypraw na Północ. Przekazanie listów Świętemu Mikołajowi odbywa w odpowiedniej, uroczystej oprawie z dokładnym opisem ich trasy, historią jak powstały, jak do nas trafiły, a także o ich autorach. Z takiego spotkania przywozimy film i zdjęcia, które są znakomitą pamiątką dla najmłodszych, a jednocześnie zachęcają do poznawania świata i zainteresowania tym, co robi Stowarzyszenie.
Organizujemy wycieczki szkolne (posiadamy wpis do Rejestru Organizatorów i Pośredników Turystycznych). Każdy może korzystać z naszej oferty, zawsze staramy się organizować wycieczki uwzględniając najlepsze warunki, serwis i ceny. Młodzi, przyszli "polarnicy" mają możliwość osobiście odwiedzić miejsca o których opowiadamy. Ale nasze wycieczki to nie tylko Skandynawia! Organizujemy je w różne miejsca, również w Polsce! Podróże kształcą, więc korzystajmy z tego!
Przez cały rok prowadzimy spotkania z młodzieżą. Każdy może nas zaprosić, na pewno przyjedziemy. Tematów do spotkań nie brakuje…

MP: O co chodzi z Mistrzostwami Kół Polarnych?

RD: Mistrzostwa Kół Polarnych to konkurs z wiedzy o Krajach Nordyckich. Mistrzostwa organizujemy dla szkół, które z nami współpracują i założyły szkolne Koła Polarne. Każda edycja odbywa się pod innym hasłem.
Dotychczasowe edycje:
2016 – I Mistrzostwa Kół Polarnych – "Skandynawia – wiedza ogólna"
2017 – II Mistrzostwa Kół Polarnych – "Laponia – Kraina Północy"
W tym roku odbędą się III Mistrzostwa Kół Polarnych pod hasłem "Finlandia – kraina 1000 jezior i 100 białych nocy".
Eliminacje odbędą się w dniach 13-23 marca 2018 roku w szkolnych Kołach Polarnych. Najlepsi mają prawo startu w finale, który odbędzie się 26 kwietnia 2018 roku.
Wszystkie finały odbywają się w Zespole Szkół w Borowym Młynie (Województwo Pomorskie) gdzie działa Koło Polarne numer 1 – Śnieżna Gwiazda.
W eliminacjach i finale uczestnicy mistrzostw mają do rozwiązania różne zadania, odpowiadają na pytania związane bezpośrednio z tematyką mistrzostw.
Stowarzyszenie dokłada starań, żeby finaliści i laureaci Mistrzostw otrzymali atrakcyjne nagrody związane z tematyką mistrzostw. Główne nagrody są zawsze niespodzianką. Mogę powiedzieć, że w dwóch poprzednich edycjach laureaci wraz z opiekunami odbyli rejsy okrężne promami do Szwecji. Co będzie główną nagrodą w III Mistrzostwach Kół Polarnych to oczywiście tajemnica.

MP: Jakie macie plany na ten rok i najbliższe lata?

RD: Chcemy rozwijać nasze Stowarzyszenie poprzez spotkania z młodzieżą i rozwój szkolnych Kół Polarnych. Im będzie nas więcej, tym większe będą możliwości zaoferowania młodzieży atrakcyjnej formy do spędzania czasu, rozwoju zainteresowań i pasji.
Chcemy także rozszerzać współpracę ze szkołami również oferując swoją wiedzę przy organizacji wycieczek. Nie tylko do Skandynawii. Zamierzamy również organizować wyjazd połączone z kursami nauki języka angielskiego.

MP: Na czym polegają organizowane przez Was wyjazdy edukacyjne? Co je wyróżnia?

RD: Każda podróż rozwija, kształci. Poznajemy nie tylko otaczający nas świat, ale uczymy się, nabieramy "obycia" w różnych sytuacjach. Poznajemy kulturę, historię, geografię miejsc, które odwiedzamy. Spotykamy niezwykłych ludzi… to jest właśnie forma rozwoju i edukacji… dodatkowo rozwijamy własne pasje i zainteresowania.

MP: Co ma wspólnego 100-lecie Odzyskania Niepodległości przez Polskę z waszymi nowymi propozycjami wycieczek?
RD: To długa historia związana z naszymi wyjazdami Trails to Nordkapp. Łącząc nasze pasje do podróżowania i zainteresowanie automobilizmem organizujemy z żoną samochodowe wyprawy na Nordkapp. Na przełomie stycznia i lutego 2018 roku odbyła się jubileuszowa, X Edycja naszych zimowych wyjazdów. Celem tej wyprawy był Nordkapp, ale również uczczenie 100-lecia odzyskania niepodległości przez Polskę. Na naszej trasie odwiedzaliśmy miejsca związane z historią Polski położone za Kołem Polarnym. Spotykaliśmy się z Polakami mieszkającymi na Północy.
To nie koniec, ponieważ chcemy zorganizować taki wyjazd dla wszystkich chętnych, którzy chcą wybrać się z nami na Nordkapp odwiedzając miejsca związane z historią Polski, których tam, na północy jest naprawdę dużo.

MP: Serdecznie Ci dziękuję za rozmowę i poświęcony czas.
RD: Dziękuję i równie serdecznie pozdrawiam Waszych czytelników.
Wywiad przeprowadził: Mariusz Paszko
Zdjęcia: Robert Dominiak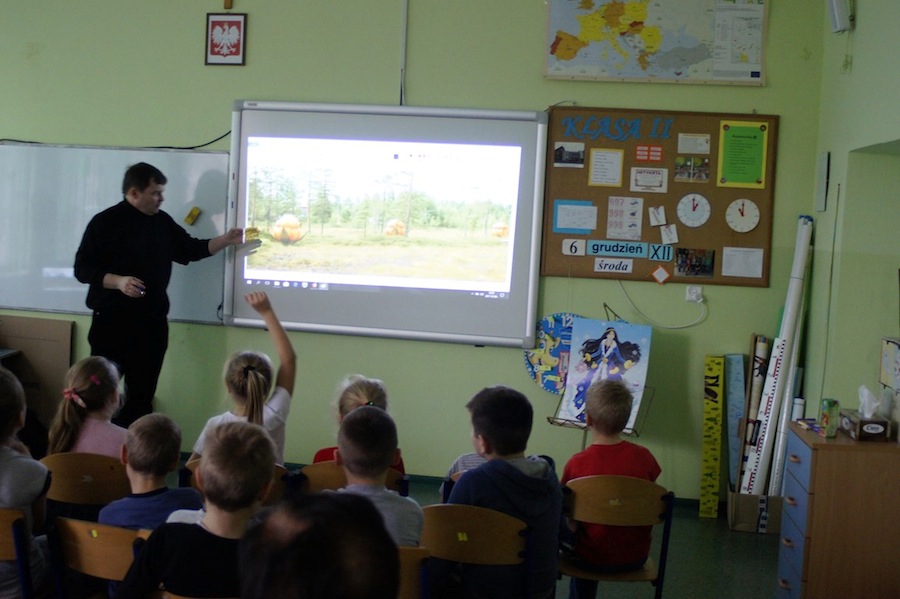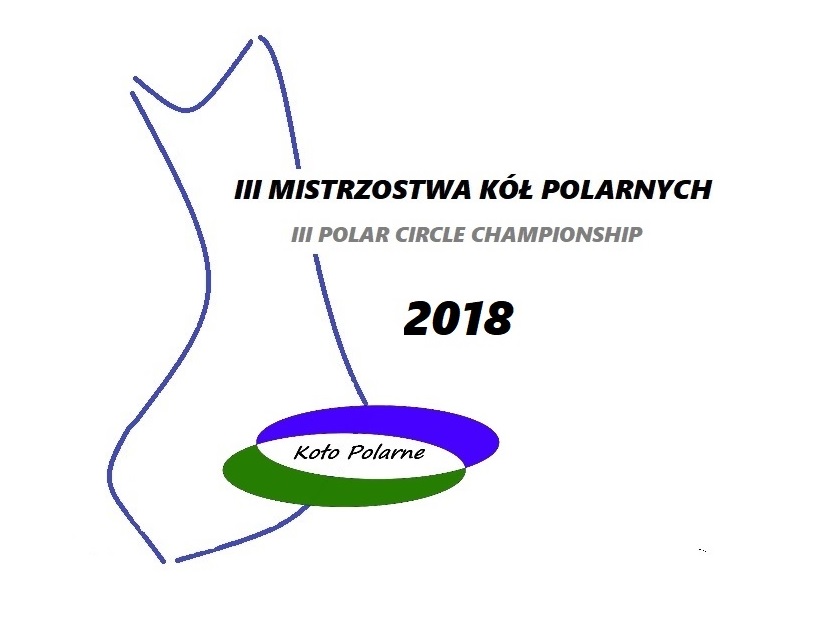 Zapisz
Zapisz
Zapisz
Zapisz
Zapisz