POMAGAJĄC INNYM – POMAGASZ SOBIE
Satysfakcja niesienia pomocy, działania dla czyjegoś dobra, wspierania potrzebujących, czy krzewienia wartości narodowych to uczucia bezcenne. Warto tego doświadczyć. Pomagając zmieniamy czyjeś życie na lepsze, wpływamy na całokształt społeczeństwa, promujemy dobre wzorce i dajemy nadzieję. Sami stajemy się lepszymi ludźmi. Każdy przejaw nawet najdrobniejszej pomocy może wiele zmienić, wspaniale jest znaleźć się wśród tych, którzy myślą podobnie, wspólnie z nimi wnosić do otaczającego świata to co dobre, wyjątkowe, istotne.
Każdego dnia koncentrujemy się głównie na sobie, własnych potrzebach i sprawach. Bywa, że nie zauważamy problemów innych, a przecież czyniąc dobro sami je później otrzymujemy. Bezinteresowna pomoc dla drugiego człowieka, to nauka jak być człowiekiem.
W obecnych czasach trudno o poświęcenie, dlatego potrzebne są elity, które pomogą uwierzyć, że wzajemna współpraca dla dobra innych ma sens. Bal, który organizuje Fundacja Dobroczynność jest miejscem, gdzie takie osoby mogą się spotkać i podczas wspólnego świętowania odzyskania niepodległości rozpocząć całoroczną współpracę. Impreza odbędzie się 10 listopada 2017 roku w 5 gwiazdkowym Hotelu InterContinental w stolicy. "Noc Wolności" to bal o wydźwięku patriotycznym i dobroczynnym, na którym pojawią się wspaniali ludzie z całej Polski. Jest to czas na nowe relacje towarzyskie, a także zawodowe. Niewykluczone, że spotkają się tam również dawni znajomi.
Wydarzenie uświetnią goście honorowi między innymi Andrzej Zybertowicz – polski socjolog, doktor habilitowany nauk humanistycznych, profesor nadzwyczajny Uniwersytetu Mikołaja Kopernika w Toruniu, Przemysław Babiarz – polski dziennikarz i komentator sportowy, Marcin Kwaśny – polski aktor teatralny, telewizyjny i filmowy, scenarzysta i Rafał Ziemkiewicz – polski dziennikarz, publicysta, komentator polityczny i ekonomiczny, pisarz fantastycznonaukowy.
Początek Imprezy otworzy wspólny polonez, a całość dopełni bogaty repertuar muzyczny, tańce, jak również znakomite dania szefa kuchni. Podczas balu wręczone zostaną nagrody "Husaria Polskiego Biznesu". Planowany jest także wspólny uroczysty toast za Polskę i koncert pieśni patriotycznej. Zyski otrzymane w części charytatywnej zasilą budżet patriotycznych fundacji, które przeznaczą je na szczytne cele, w tym na krzewienie wiedzy o polskiej historii.
Po północy atrakcją będzie świetlisty walc, który dostarczy niezapomnianych wrażeń i wielu emocji.
Od 7 lat obchodzone są uroczystości związane z Dniem Niepodległości, w piękny i wyrazisty sposób nawiązujące do polskiej tradycji organizowania wyjątkowych bali z okazji ważnych świąt państwowych. Coroczne bale z okazji "Dnia Wolności" skupiają wielu zainteresowanych. W salach balowych spotyka się około dwustu osób, z których znaczną część stanowią właściciele firm i przedsiębiorcy. Wszyscy, którym bliska jest miłość do Ojczyzny i chęć spędzenia czasu w dobrym Towarzystwie mogą wziąć udział w tym pięknym i wyjątkowym wydarzeniu, w uroczystej scenerii warszawskiego Hotelu InterContinental.
Gośćmi specjalnymi będą: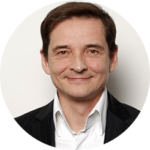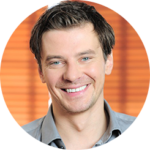 Prof. Andrzej Zybertowicz                Przemysław Babiarz                           Marcin Kwaśny                           Rafał Ziemkiewicz
Portal Strefa Wolnej Prasy jest Patronem Medialnym tego wydarzenia.
Strona balu Noc Wolności i rejestracji – https://nocwolnosci.pl/
Zapisz
Zapisz
Zapisz
Zapisz
Zapisz
Zapisz
Zapisz
Zapisz
Zapisz
Zapisz
Zapisz
Zapisz
Zapisz