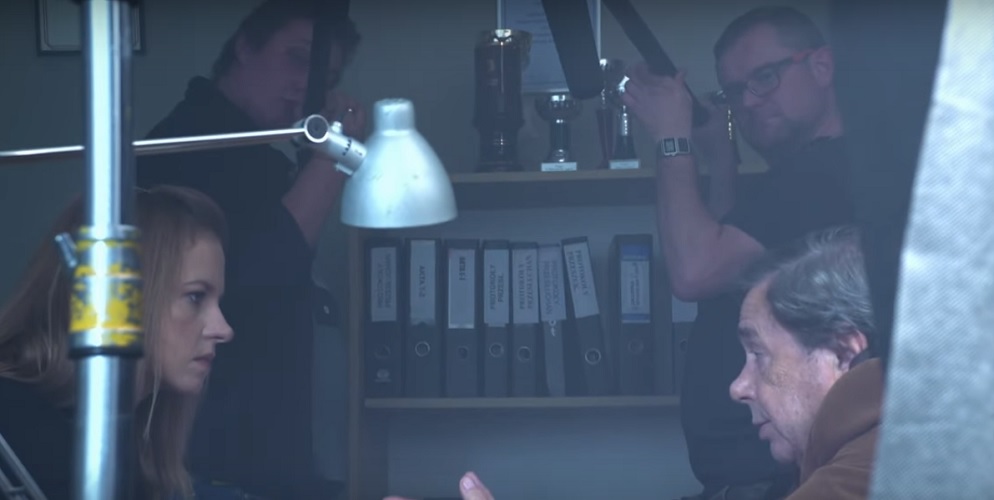 Były już filmy "Kler" i "Tylko nie mów nikomu!", a teraz mocno reklamowany jest na bazie skandali i nie tylko film Patryka Vegi "Polityka". Ale jak się okazuje, to nie te filmy mogą zdecydować o tym, na kogo oddadzą głos Ci Polacy, którzy mają jeszcze wątpliwości.
Nowa produkcja współfinansowana przez Telewizję Polską opowiada o aferze, która jak żywo przypomina Amber Gold i "parę innych afer, które się wydarzyły", jak mówi w zwiastunie reżyser Jacek Bromski. I nawet akcja toczy się w Gdańsku i jest wątek linii lotniczych.
Jak dalej mówi Bromski:
"Tu się ścierają dwie generacje. To znaczy te porachunki rodem z PRLu to są porachunki ludzi już starych, prawda, którzy ciągną za sobą to dziedzictwo, są obciążeni tym, co się działo i tym, co się działo potem, i takim uwłaszczaniem się trochę i służb i bonzów partyjnych na tym majątku.
A nowe pokolenie, to jest to pokolenie, które się urodziło już albo w wolnej Polsce, albo w stanie wojennym, albo w ogóle nie pamięta tego."
Gazeta Wyborcza już bije na alarm i przestrzega przed tym filmem, bo jakimś cudem wcześniej umknęło to ich uwadze. Może się więc okazać, że do argumentów, które wskazałem jako możliwe przyczyny braku sukcesu filmu Vegi, dojdzie jeszcze ten, że pojawiła się nowa produkcja o aferach opozycji, chociaż nie jest to powiedziane wprost. Ale polski widz pamięta wyłudzenie milionów złotych od tysięcy Polaków. I wszyscy doskonale to rozpoznają.
Wszystko wskazuje na to, że PIS odrobił lekcje i wyciągnął naukę z taktyki stosowanej przez tzw. totalną opozycję.
Co również ciekawe, data premiery tego filmu została przesunięta z 5 lipca na 11 października, czyli tuż przed wyborami, co szczególnie zaniepokoiło szamanów z Czerskiej. Datę osobiście zmienił prezes TVP Jacek Kurski.
A na domiar złego obsada jest z pierwszej ligi polskiego kina. I jak tu wmówić obywatelom, że coś nie gra? Że PIS nie inwestuje w kulturę, że może jest zacofany? Bo wystąpią między innymi tacy aktorzy jak: Janusz Gajos, Andrzej Seweryn, Marta Nieradkiewicz, Danuta Stenka,, Olgierd Łukaszewicz, Andrzej Konopka, Marcin Czarnik i Mateusz Kościukiewicz.
Zdjęcie: Youtube/SFPorgPL